Temple of Arul Mihu Navasakthi Vinayagar
Written by Editor on 18th May 2023
Temple of Arul Mihu Navasakthi Vinayagar
Standing out against its backdrop of lush green hills, this striking Hindu temple is the only one to be found in Seychelles and is a relatively new addition to the town of Victoria, because it was only constructed in 1992. The Temple of Arul Mihu Navasakthi Vinayagar was named after Lord Vinayagar, who is often known as Ganesh or Ganesha, the remover of obstacles and the god of new beginnings. This is one of the most popular deities in the Hindu religion. The temple stands close to the centre of Victoria and features a prominent and very colourful ornate tower (gopuramgopuram). One of the most popular times to visit a temple is during a Hindu festival. This is because it's usually a colourful and spectacular event.
The Vinayagar Temple is a small replica of Hindu temples that are in the south of India. The place of worship has an inner sanctum known as the garbha griha or 'womb-chamber', where a statue of the god Vinayagar is in a small bare room. There is a small antechamber before the inner sanctum where worshippers congregate.
The main feature of the temple is its spire, which is over the garbha griha and measures about a hundred feet tall. The pavilion is located inside a mandapam, which is an outdoor space that's used for ceremonies. The temple features colourful figures of Hindu deities in its tower-like structure. The temple is important to the community and is a pilgrimage centre for the local Hindus.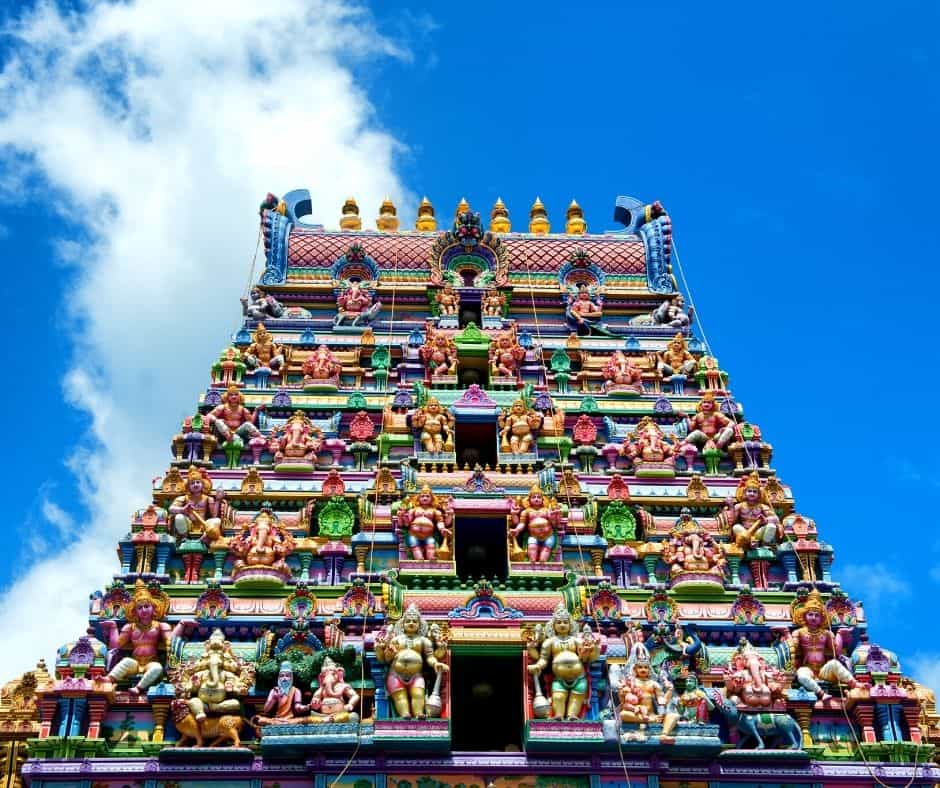 Location: Quincy St, Victoria, Mahé (-4.624699, 55.450954)
Phone: +248 4 32 47 01
Opening hours: Mon – Sun: 6.00 – 12.00, 17.00 – 21.00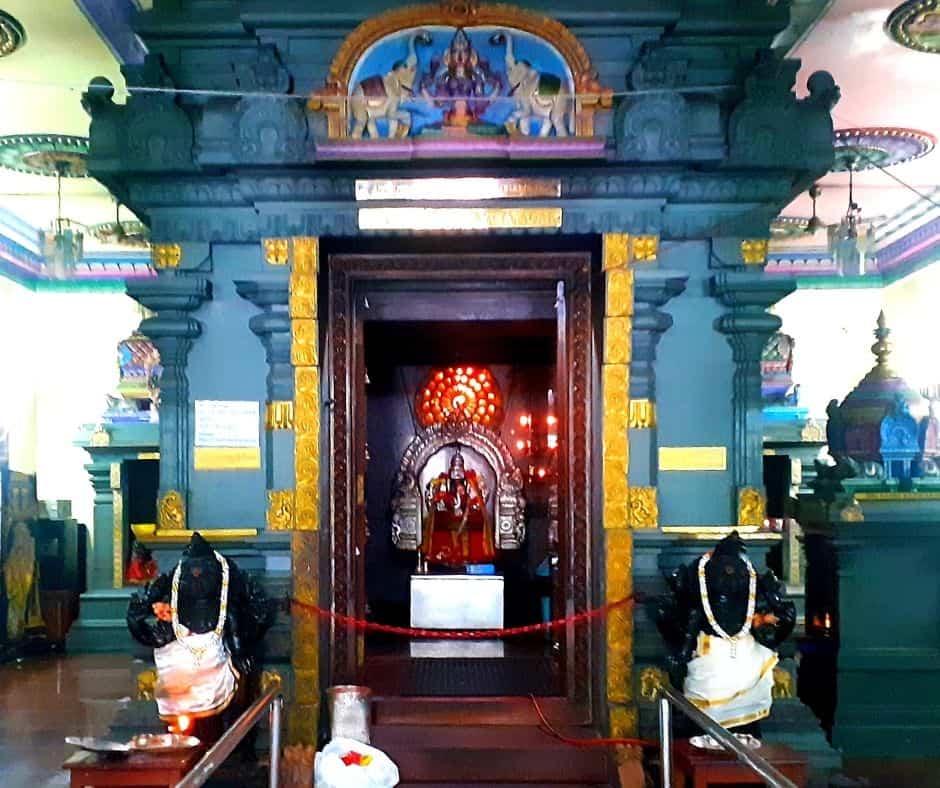 Hinduism in Seychelles
Many Indians began to emigrate to the islands during British colonial rule as
indentured servants
,
and over time they formed a mercantile class along with other Asians. Because of emigration, this island nation is diverse, and Hindus make up about 2% of the population of just under 100,000 people. However, approximately 6% of the population is of Indian descent and the population has grown rapidly in recent years.
Seychelles Travel Information
---
Reader's opinions
---