Glacis La Reserve Nature Trail Seychelles
Written by Editor on 5th August 2023
Glacis La Reserve Nature Trail Seychelles – Mahe Island
Glacis La Reserve Nature Trail is a short hike that gives you the experience of the southern part of Mahe Island. You get to walk through old plantations that move into the forest, beautiful pathways between green and lush vegetation. Once you reach the beautiful open landscape of rock formations be sure to pay close attention to the marks on the ground because it is easy to get lost or miss the endpoint that gives a spectacular view of the coast and the southern green mountains.
Length: +- 0.9km
Duration: +- 25min one way
Difficulty: Very Easy
Location: On the Montagne Posée road (- 7GV2+75W, Anse Boileau/Au Cap)
Main Attractions: Panoramic view, Beautiful Rock formations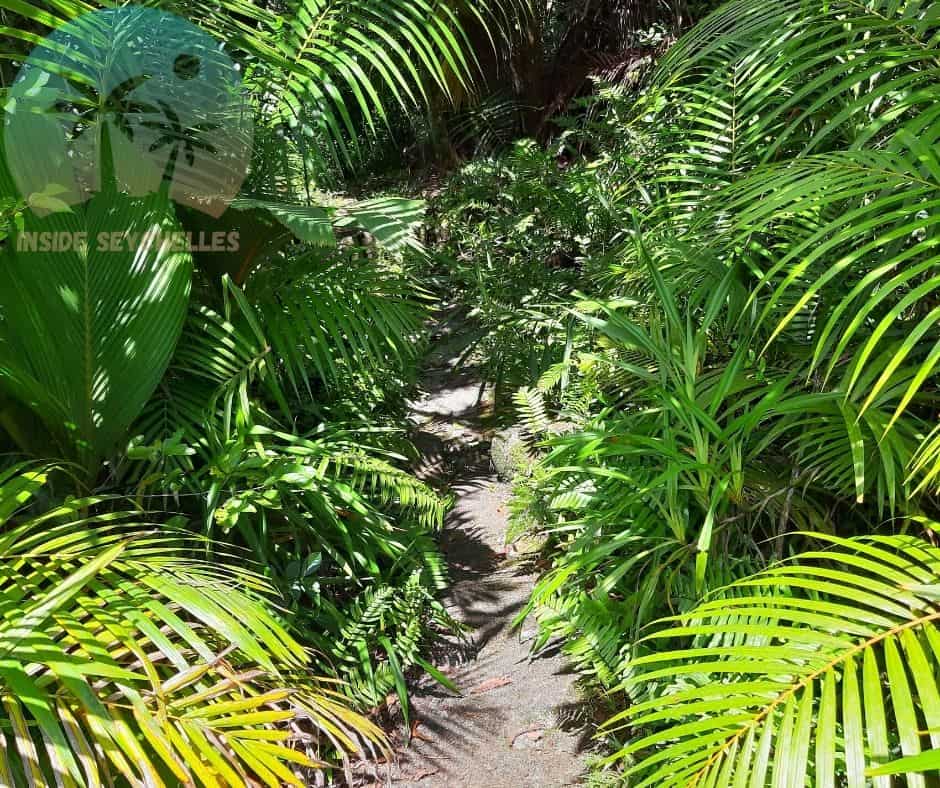 About the Route
The trail winds its way through a mahogany (Swietenia macrophylla) timber plantation, where endemic palms sporadically punctuate the landscape. Descending slightly, you'll encounter a small stream, often reduced to a trickle during the dry season. As you continue, the surrounding woodland transitions into secondary vegetation.
This woodland eventually yields to a vast expanse of exposed rock and scattered boulders, with greenery resiliently emerging from the crevices and gaps in the rugged terrain. From an elevated platform, you can relish a sweeping panoramic vista of the eastern coast.
The next stream you encounter flows more steadily, running in close proximity to the path. The adjacent woodland, through which you then journey, represents secondary vegetation that has flourished after previous exploitation and disruption. Along the way, you'll encounter a series of remarkably large granite boulders that seem to have tumbled down from the mountain above, potentially hundreds or even thousands of years ago.
Continuing on, the woodland eventually gives way to a vast stretch of bare rock and boulders, referred to as "glacis" in Seychelles, with tenacious vegetation sprouting from the crevices and spaces between the rocks. If you decide to explore this glacis area, exercise caution, as it features steep drops and crevices between the rocks.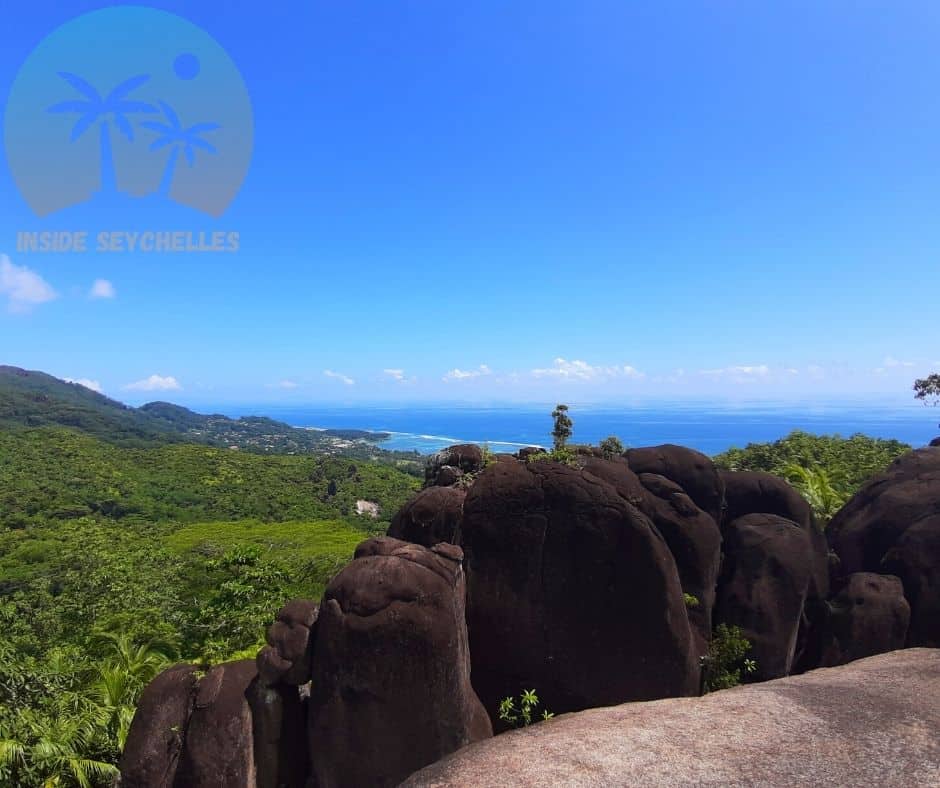 How to get there?
The trail is accessible by the SPTC bus route No. 4 (Victoria – Anse Boileau via Mt. Posee). You should alight at the Cable & Wireless station (Bon Espoir) at the crest of the hill. The trail starts about 10 meters from this point.
Did you know?
Another cool fact about Seychelles is that over half of the country's 445 square km land area is occupied by National Parks and Reserves. That is why its an exciting destination for nature lovers. From the crystal clear ocean to lush forests, there is plenty to indulge in.

INSIDE SEYCHELLES IS YOUR GUIDE TO WHAT'S ON IN SEYCHELLES, WHERE TO GO IN SEYCHELLES, AND WHAT TO DO IN SEYCHELLES.
---
Reader's opinions
---