Golf in Seychelles
Written by Editor on 5th May 2023
Golf in Seychelles
Seychelles is a must-visit for anyone who enjoys playing golf. Its beautiful landscapes and impeccable courses make it an ideal choice for both amateur and professional golf players. Tee-offs are surrounded by lush vegetation, forests, mountains, pristine beaches, and the mighty Indian ocean. The archipelago is home to two courses on two different islands, a 9-hole, and an 18-hole. Both golf courses in Seychelles are perfectly maintained and offer a heavenly experience.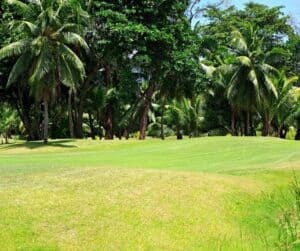 The Seychelles Golf Club
Located in Anse Aux Pins on Mahe, Seychelles.
9 Hole but can be played as an 18 Hole Course
The Seychelles Golf Club was founded in 1972. The course is located in the southern part of the island of Mahe, which is about 10 minutes from the airport. It was constructed over 50 acres of marshland what used to be a coconut plantation. The course features a nine-hole layout that's well-designed between the beautiful green forest all around.
Though a 9-hole course, it can also be played as an 18-hole course, though the first nine holes and the last nine holes must be played from different tee boxes.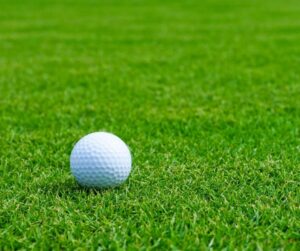 The Lemuria Golf Course
Located on Anse Kerlan, Praslin, Seychelles which is
18 Hole Course
This course is right next to the eye-popping Anse Georgette and Anse Kerlan. It was designed by renowned American architect Rodney Wright under the influence of the French champion Marc Antoine Farry.
The first 12 holes are over the Grand Anse Kerlan's sweeping greens, and the last six are elevated offering breathtaking views. It's Constance Lemuria, which features luxury resorts on Praslin Island. It takes around 25 minutes to reach the course via plane from the airport on Mahe. Or alternatively, you can take the ferry to Praslin which takes about 45-60min. It was opened in 2000 and underwent a renovation in 2016. The course features a variety of challenging holes, such as the uphill par four at hole 13.
Check for more Things to do in Seychelles
Seychelles Travel Information
---
Reader's opinions
---