State House Public Tours
Written by Editor on 16th October 2023
State House Public Tours
State House is offering tours to the public – Built in 1910, the State House is one of Victoria's best-known colonial buildings. Within its grounds is the hillside grave of Jean Baptiste Quéau de Quincy, an 18th-century governor who is mostly remembered today for the legendary ease with which he surrendered the colony to a passing British ship.
The seat of the President of Seychelles, the white-washed State House comes with a lengthy balcony and is surrounded by established tropical landscaped gardens.  This included a Coco de Mer palm, which was not grown initially at State House, as the species is endemic to Praslin and  Curieuse. Visitors also came across a giant tortoise pen and were given a chance to feed its inhabitants, by their caretaker.
Address: State House Avenue, Victoria, Mahé
Tickets are available for tourists at the National Museum of History (Ex-Supreme Court)
This usually only takes place on a Tuesday and Thursday from 10 am till noon
Ticket Price for Tourist SCR 300/- Entry Free for all Seychellois
Call +248 4 225 404 for more information. Please ensure ID or Passport are available for booking purposes.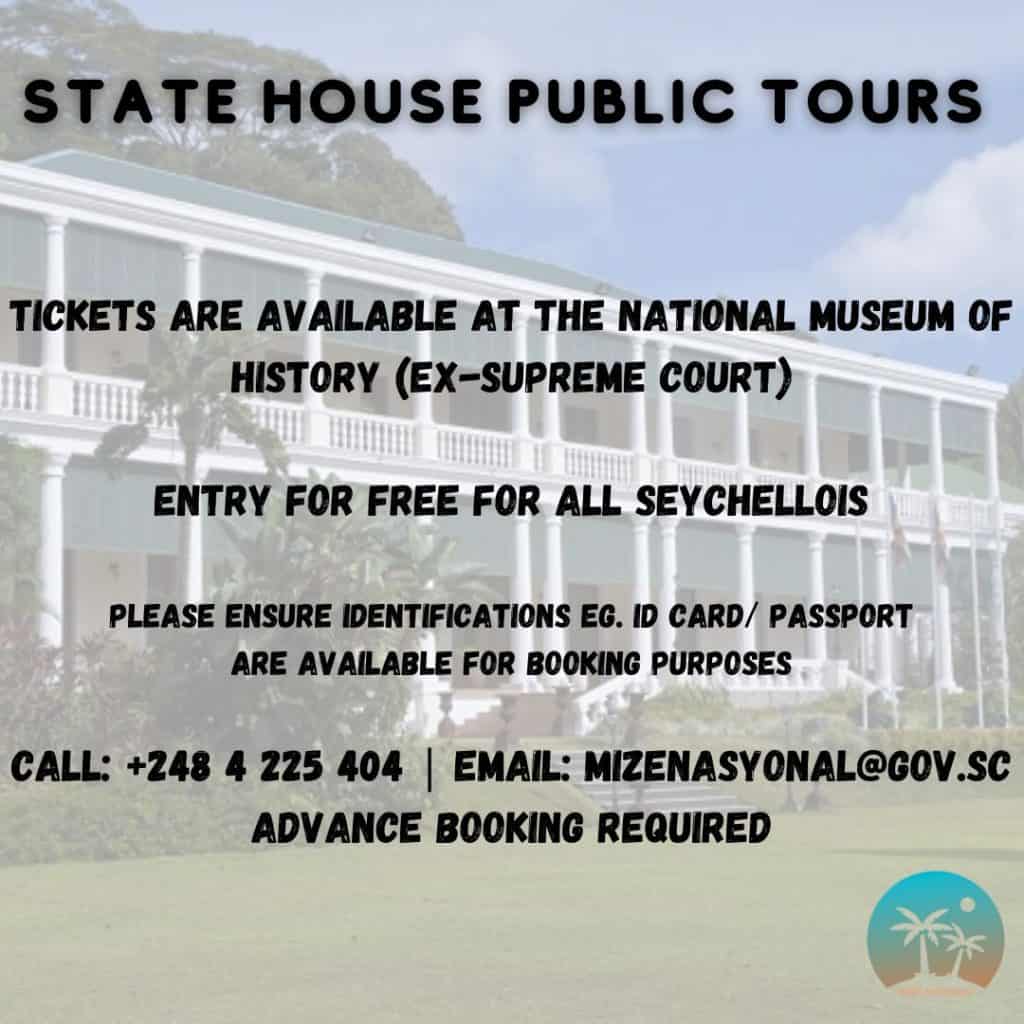 Seychelles Travel Information
---
Reader's opinions
---