La Domus
Written by Editor on 13th February 2023
La Domus
A magnificent and majestic building, the Domicilium is the residence of the Catholic Priests and a symbol of the early years that young Christian missionaries ventured on the shores of our regal islands to spread the gospel.
Brother Gélase was a Capuchin missionary from the province of Fribourg in western Switzerland, and arrived in Seychelles in November 1928, at a time when most parishes on the Island had a resident priest but no communal building to house them.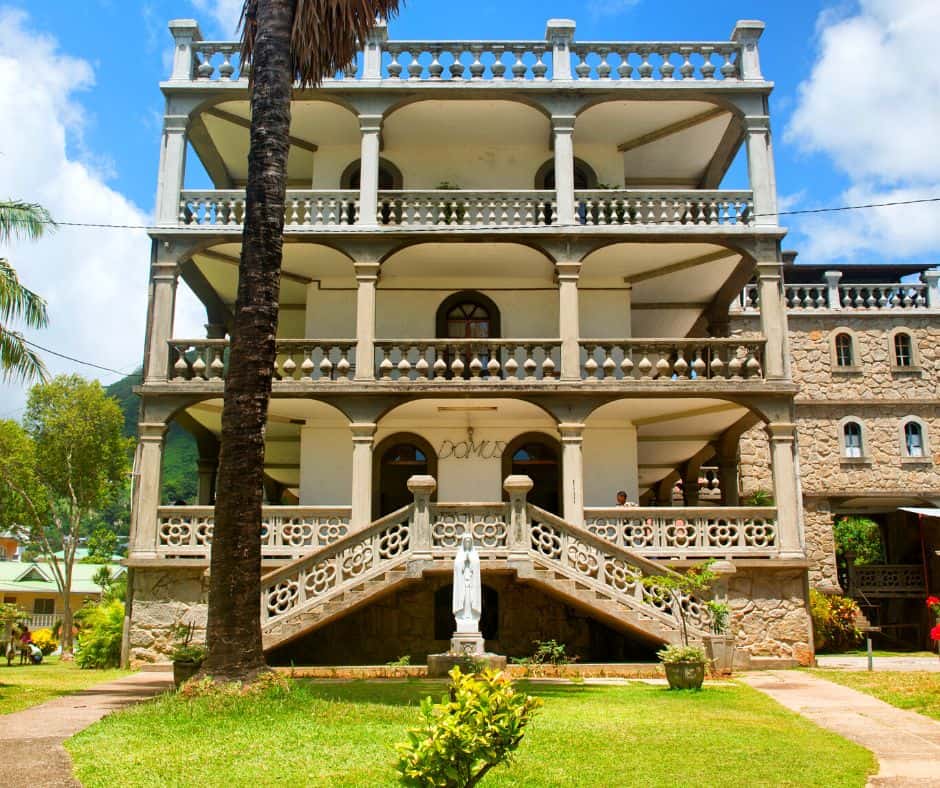 Brother Gelase noticed this and made it his mission to build a grand home for the missionaries. Thanks to him and the men who worked hard to build it, The Domicilium was built between 1930 and was completed around the end of 1934. As a result of the sheer hard work and its completion it became the first communal residence for the missionaries and the resident priest in Seychelles, and to this day remains so.
Truly unique and divine, the building is surmounted by an exceptional cross and represents the greatness of the Catholic Mission in Seychelles that has contributed to the strong Catholic Tradition on the Island.
Address: Quincy St, Victoria just turning to Olivier Maradan St, Victoria

Seychelles Travel Information
---
Reader's opinions
---