Where to go this Weekend In Seychelles
20th – 22nd October 2023
Looking for what's happening this weekend in Seychelles?
As the weekend approaches, let the anticipation of these three precious days fill you with energy and enthusiasm. Here's the latest on things to do this weekend in Seychelles. Inside Seychelles is your guide to what's on, where to go, and what to do this weekend in Seychelles.
We also have the SEMI-FINALS of the Rugby World Cup 2023 going on – CLICK HERE to view where you can watch the game live with your friends.
Also, be sure to check out what is happening for Breast Cancer Awareness Month this October 
HAVE YOU CLICKED ON THE WRONG DATE? – CLICK HERE FOR ALL UPDATED EVENTS.
BE SURE TO VISIT REGULARLY AS WE UPDATE OUR EVENTS ON A DAILY BASIS.
Friday the 20th of October 2023 – Let's start planning the weekend…
Be sure to visit regularly as we update our Events on a daily basis.
Creole Night at Boat House Restaurant
Night filled with Creole food, music and dance at Boat House in Beau Vallon – North Mahe. Enjoy Kanmtole and Moutya entertainment from Lavann Tradisyon – BOOK NOW +248 4247898


Cocktail and Grill Fridays at La Plaine St. Andre
On Fridays, from 5 pm to 10 pm, Takamaka Rum Distillery transforms into a vibrant atmosphere where you can savour delicious cocktails, and mouthwatering delights and dance to the latest songs under the stars. Head over to Takamaka Rum Distillery's Cocktail and Grill on Fridays for a perfect night out! 
Beach Shak Friday
Great way to start your weekend this Friday at Beach Shak Bar & Grill in Beau Vallon – North of Mahe. With cocktails or an ice-cold beer in your hand, right next to the beach with the best Sunsets you can imagine!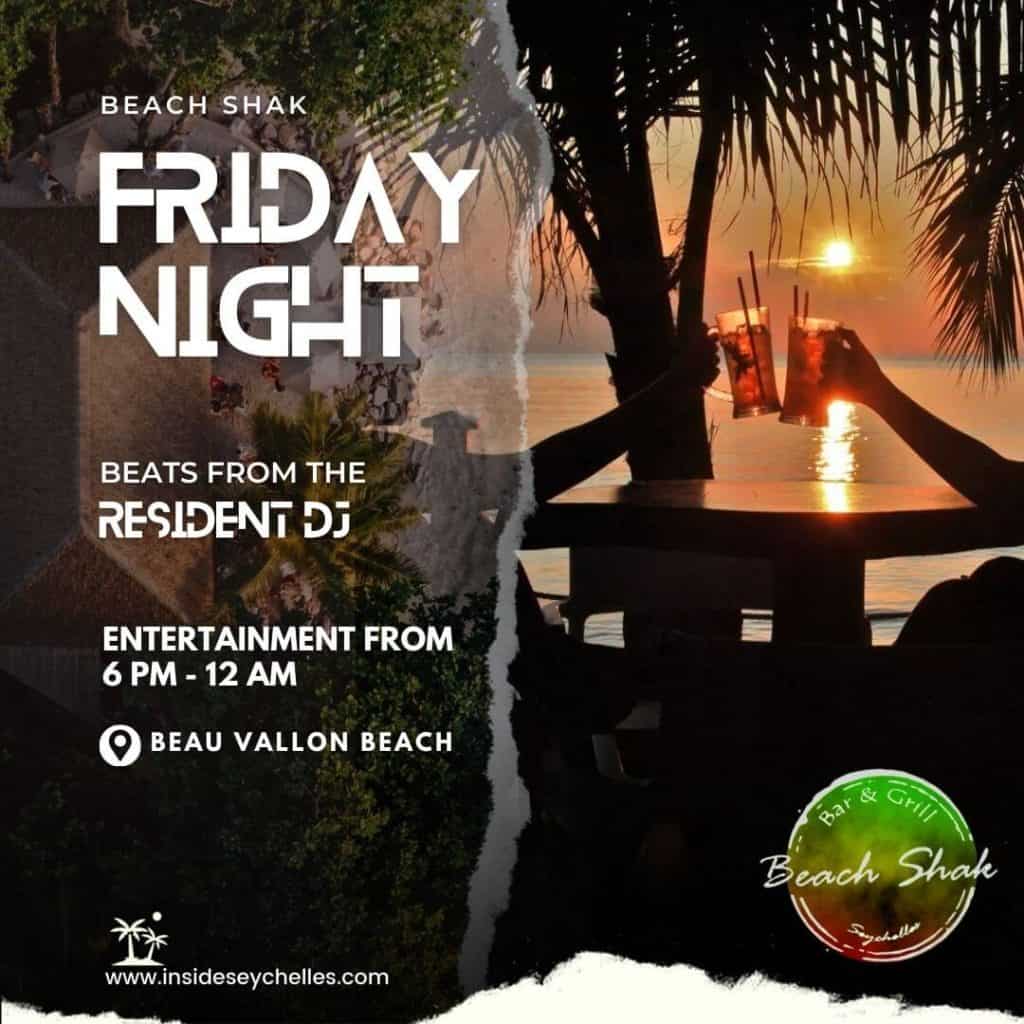 Saturday the 21st Of October 2023 – Events in Seychelles
Be sure to visit regularly as we update our Events on a daily basis.
Yoga and Meditation FREE Session
Discover the benefits of yoga! Join
Paradise Chalets
open, free class to see if yoga is the right fit for you.
When? Saturday, October 21th at 5 pm
Where? Paradise Chalets, Anse Parnel – Takamaka
Don't miss it.
CLICK HERE
for more details on how to sign up!
Creole Sports Day
Starting at 2pm at Beau Vallon Beach in front of Boat House come and enjoy some free fun games for kids & adults ending with a sunset Moutya.
Fun Day at Camion Hall
Come one – come all for cancer concern association fun day for Breast Cancer Awareness Month. This will be on the 21st of October at Camion Hall Compound in Victoria Town.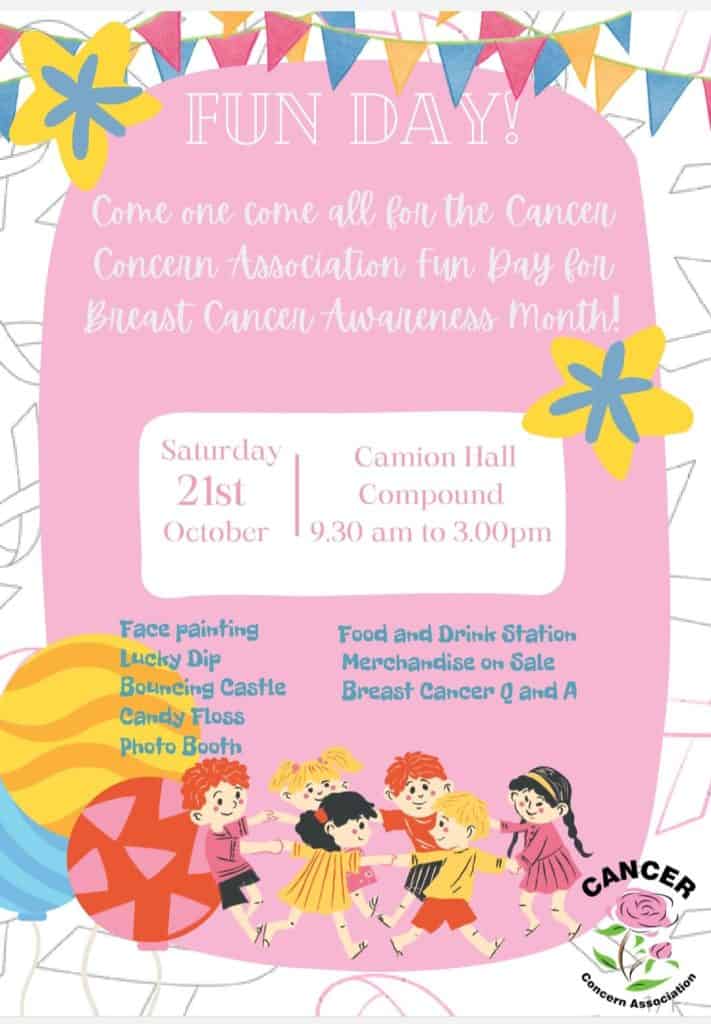 Saturday BBQ Nights at Ochan!
Saturdays are sizzling at Ochan BBQ extravaganza, happening every week from 7 PM to 10 PM. Dive into mouthwatering main courses, fresh salads, a live BBQ counter, crispy fries, an array of sauces, and heavenly desserts.
Groove to the beats of DJ Julien while you relish the flavours and embrace the lively atmosphere, all for just SCR 500! Ochan! at Eden Plaza at Eden Island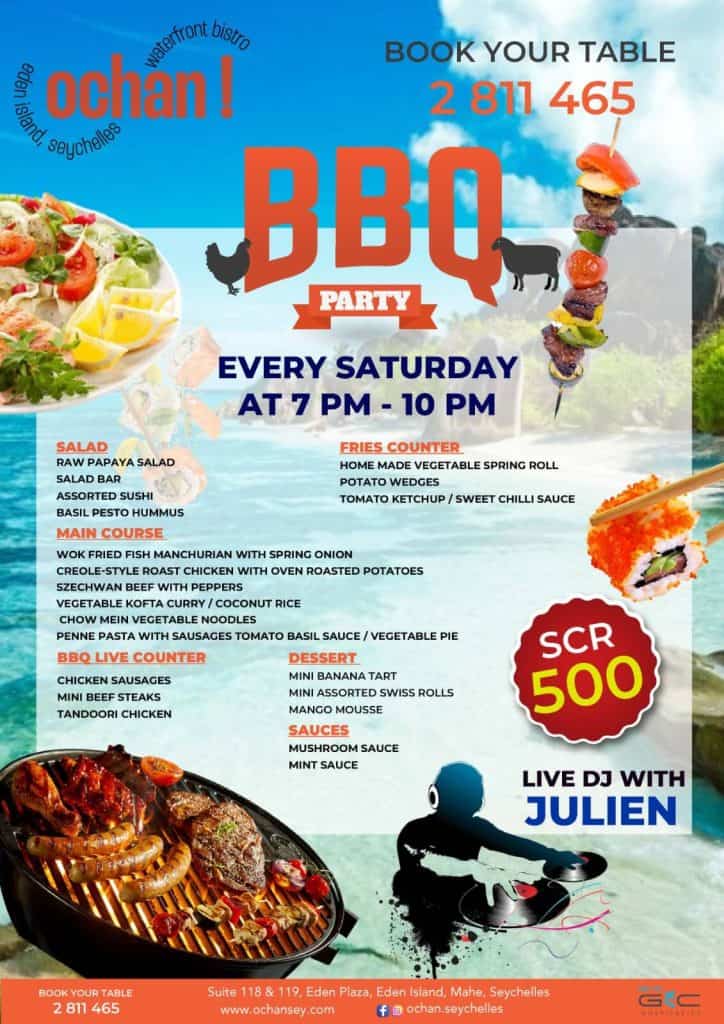 Soulful Saturdays at Kayman Kafe
Gather your friends and family for a soulful Saturday filled with the most feast-able foods on the island! Kayman Kafe's relaxed atmosphere beside a playground makes it the perfect venue for the all the family.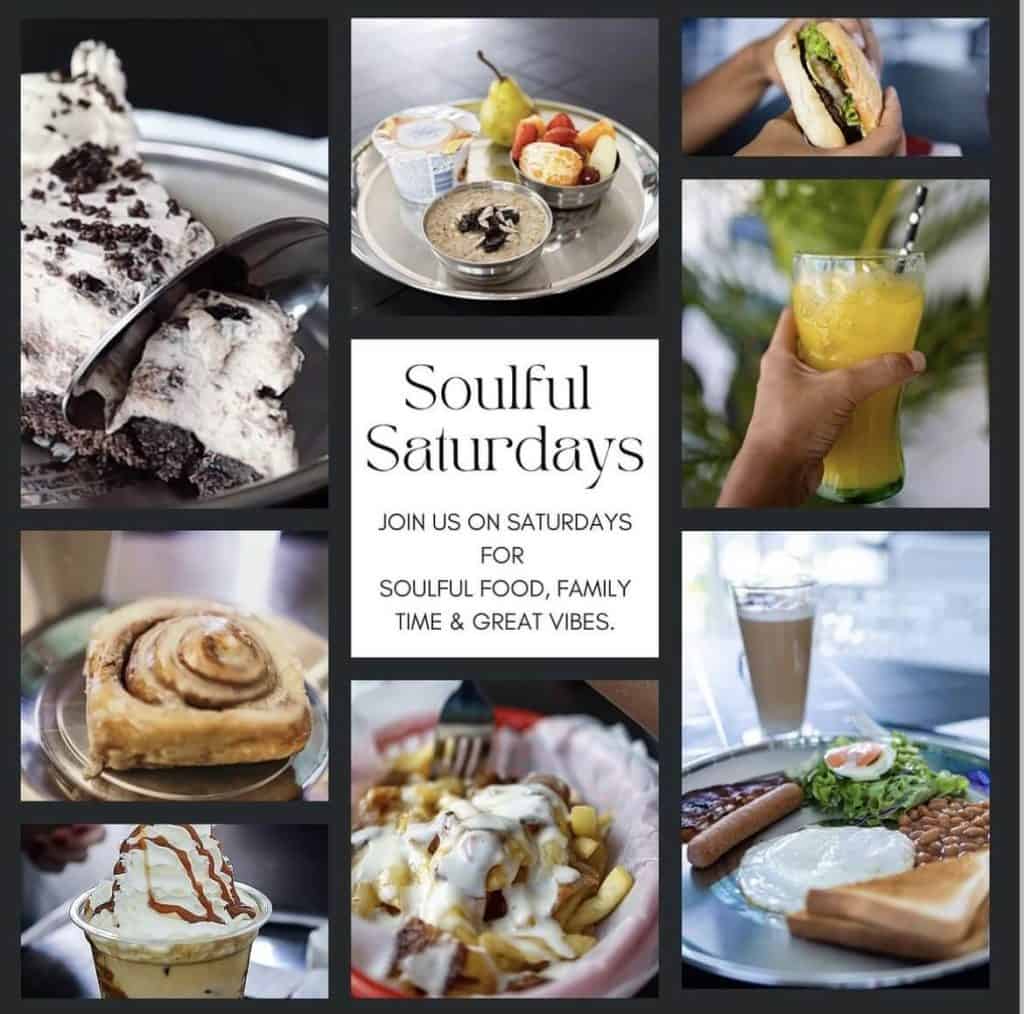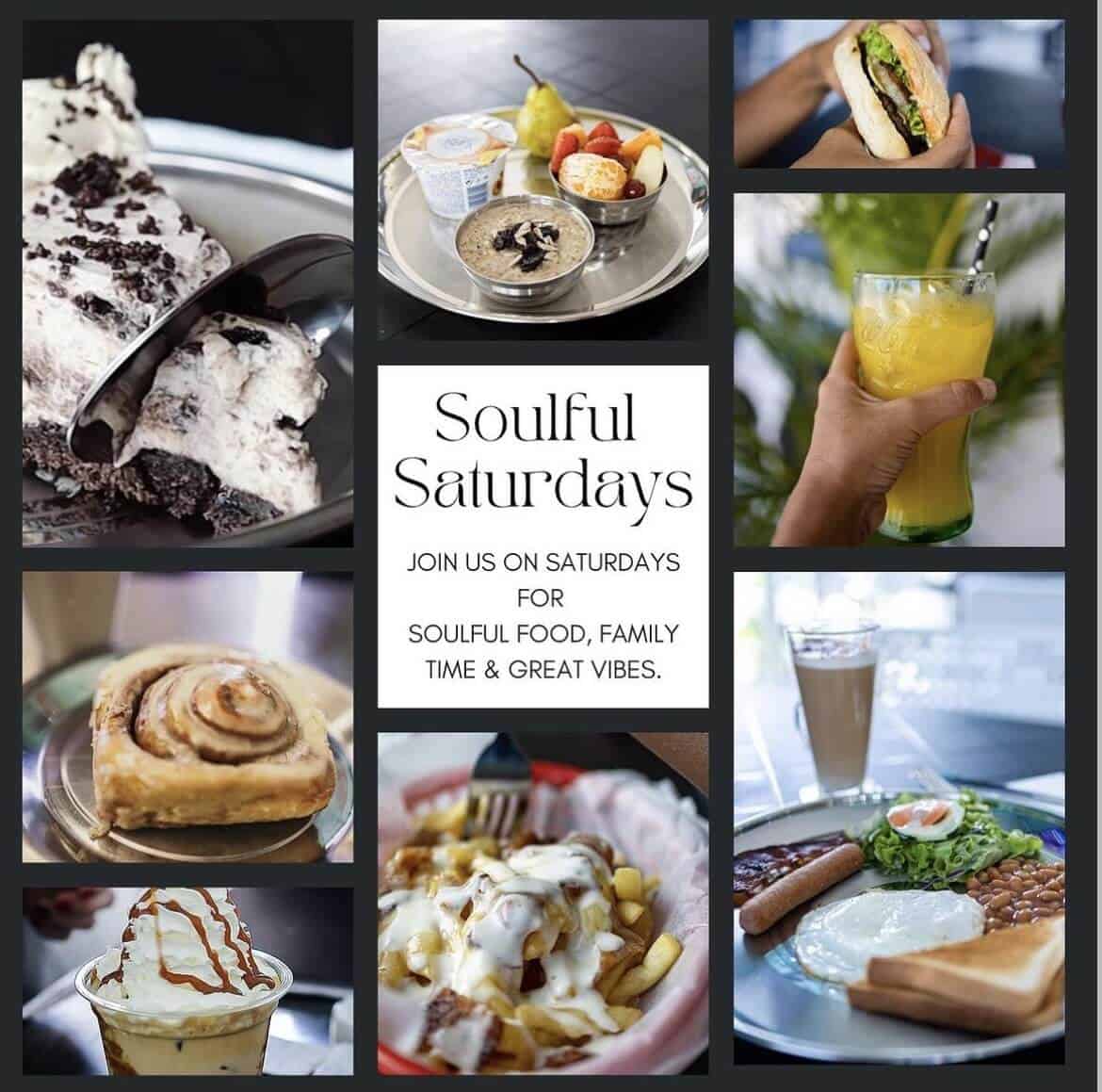 Sunday the 22nd of October 2023 – What to do this Sunday in Seychelles?
Be sure to visit regularly as we update our Events on a daily basis.
Sunday Creole Buffet & BBQ at Maison Marengo
If you are on the South Side of Mahe you can enjoy an authentic Creole BBQ Buffet this Sunday at Maison Marengo.  The irresistible taste of Creole cuisine, cocktails and a great atmosphere from 12:30 pm to 5 pm.  Savour the vibrant flavours and immerse yourself in the rhythmic beats of traditional live music. SCR500 for Adults and SCR250 for Children. Secure your authentic Creole dining experience by reserving a table.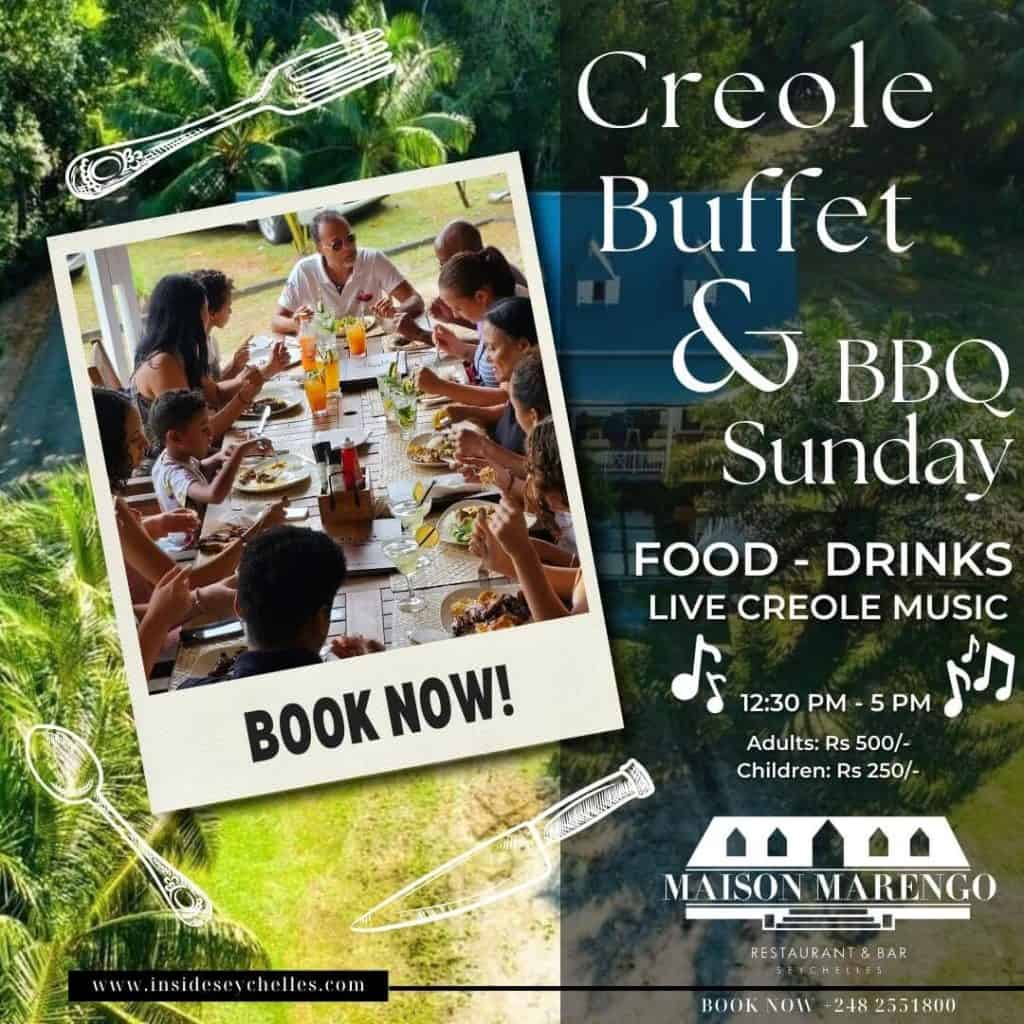 Sunday night with Emmanuel Marie at Boat House
Join Emmanuel Marie with Creole Music and Dance this Sunday at Boat House from 7 pm to 9:30 pm. With its perfect location having one of the most memorable and desired beaches on the restaurant's doorstep, there's no better place to be! 
Beach Shak Sunday with the Kodnwanr Band
End off your weekend with the perfect sunset and drinks with the Kodnwanr Band at Beach Shak this Sunday – Beau Vallon Beach – North Mahe. Band starts from 6pm.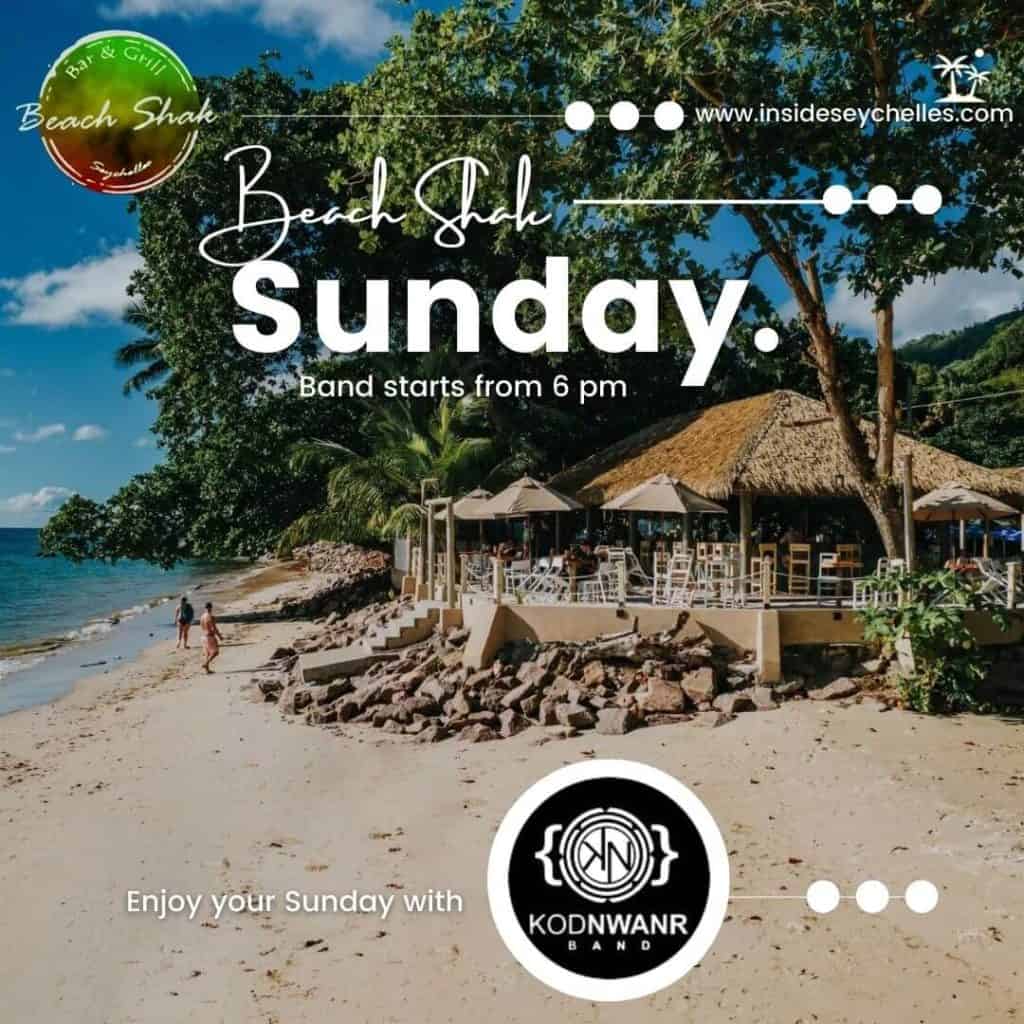 What's on this Sunday? – CLICK HERE to see things to do in Seychelles on Sundays
Find out more of What's on this weekend in Seychelles – Whole Weekend Events
Paradise Chalets weekly Yoga Sessions in Seychelles
Are you ready to unwind and embrace a weekend of relaxation, mindfulness, and self-care? It's time to dig out your comfiest yoga pants and join them for a rejuvenating weekend event that will help you reconnect with your inner self and find your Zen. CLICK HERE for more details on this schedule and how to sign up today!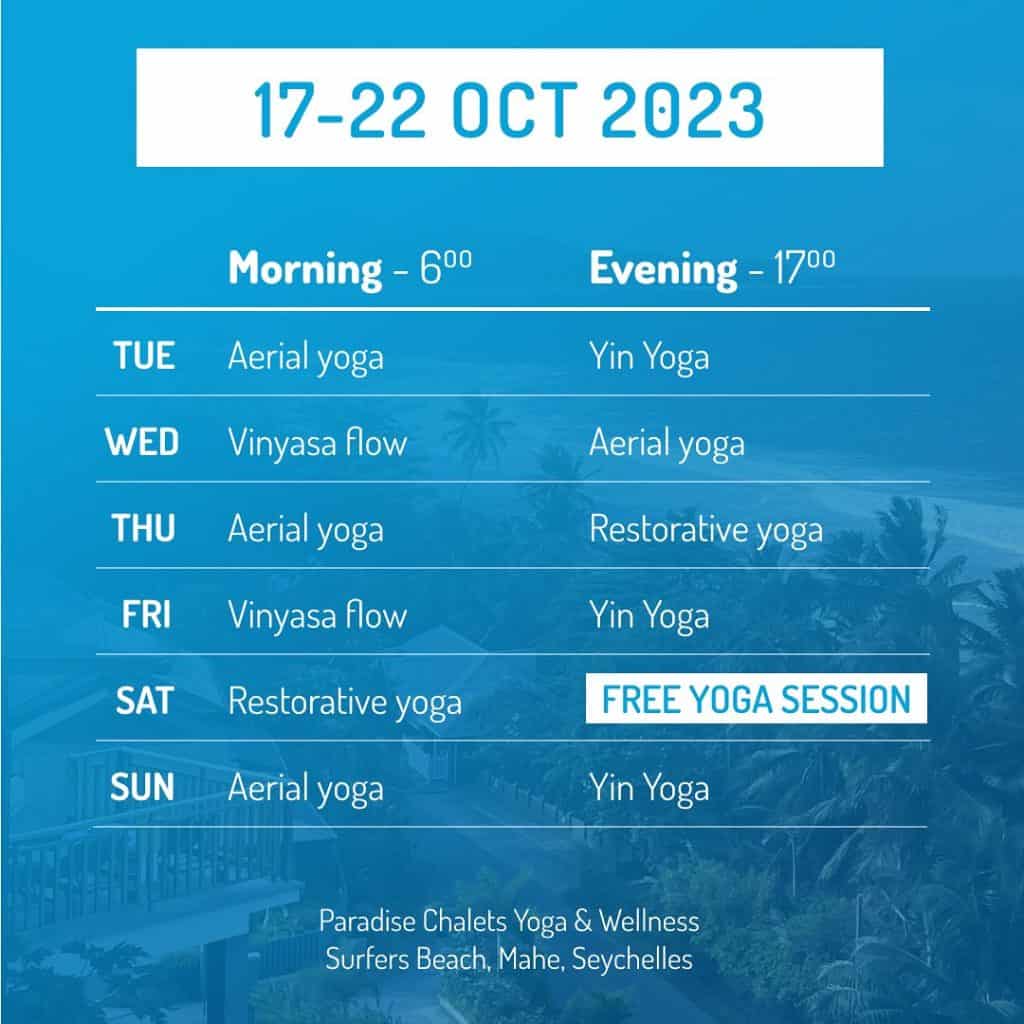 Creole Buffet at Boat House Whole Weekend
If you are in the North Side of Mahe you must try the famous Creole Buffet at Boat House Restaurant – For anyone wanting to have the ultimate Seychelles culinary experience. With the most idyllic beach backdrop, the vibey open-aired Boat House Restaurant located in Beau Vallon Bay is the ideal setting. From 7:00 p.m. – 9:00 p.m., there is an all-you-can-eat Creole-style buffet boasting over twenty aromatic and flavourful traditional Creole dishes to choose from!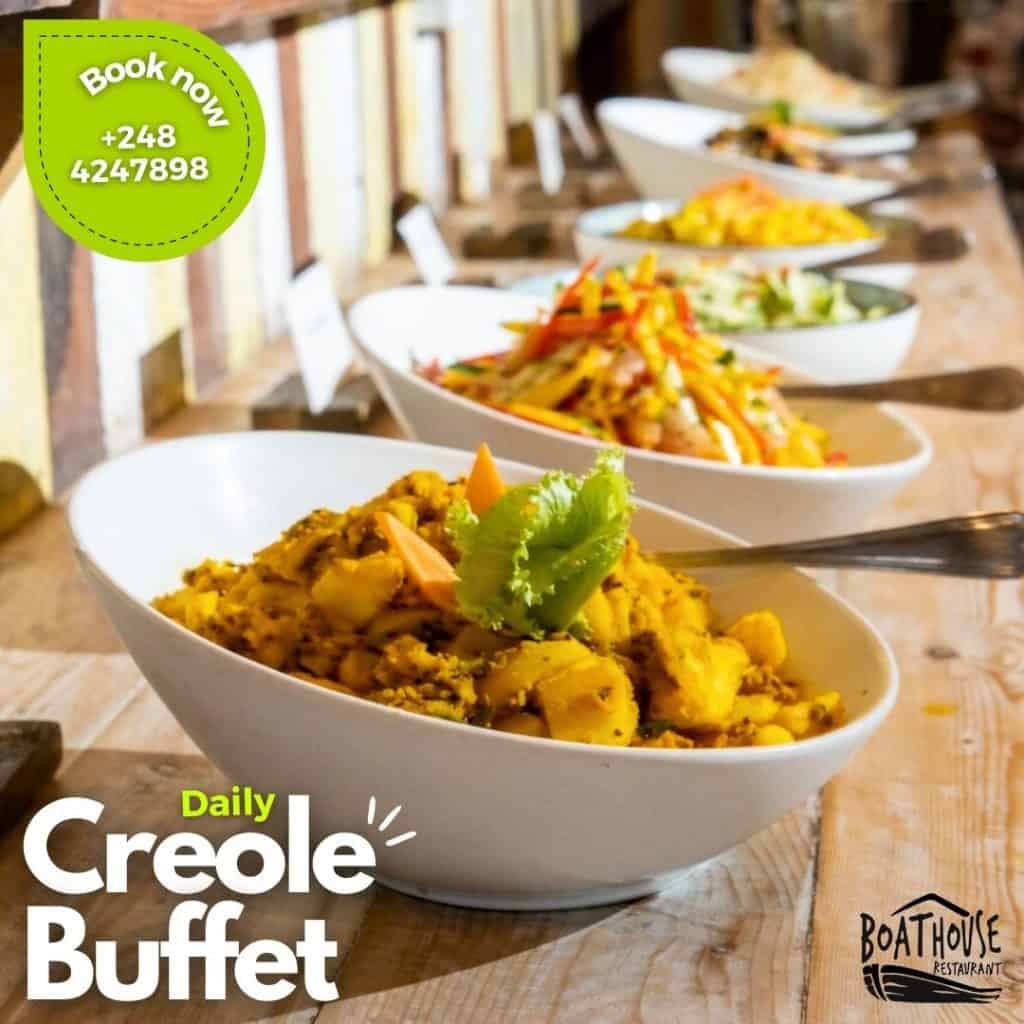 Rugby Matches Live at Semi-Sub
Looking for the Best Place to go watch the SEMI-FINALS of the Rugby World Cup 2023 – Head to Semi-Sub for the best vibes and atmosphere to watch the rugby with your friends. Great Food and Drink Promotions during the matches.

Here are some Happy Hours you can enjoy your favourite drinks
So, let's embark on this exciting weekend ahead with enthusiasm, ready to create memories!  Have a fantastic weekend!
To view all future events please click here
Inside Seychelles is your guide to

what's

on in Seychelles, where to go in Seychelles, and what to do in Seychelles
---
Reader's opinions
---