What's happening for Breast Cancer Awareness Month
Written by Editor on 10th October 2023
What's happening for Breast Cancer Awareness Month around Seychelles Islands
What's happening for Breast Cancer Awareness Month – Breast cancer awareness is a campaign and movement aimed at raising public awareness about breast cancer, its risk factors, prevention, early detection, treatment options, and support for those affected by the disease. This awareness is typically promoted during Breast Cancer Awareness Month, which is observed in many countries around the world in October.
Breast cancer is one of the most common forms of cancer among women worldwide, and it can also affect men, although it is less common. Early detection through regular screenings can significantly increase the chances of successful treatment and survival. Breast cancer awareness campaigns play a crucial role in empowering individuals to take control of their health and seek timely medical attention if they notice any unusual changes in their breasts.
Breast Cancer Awareness in Seychelles
Many organizations in Seychelles and individuals participate in breast cancer awareness activities by organizing events, wearing pink ribbons, sharing information on social media, and supporting initiatives aimed at reducing the impact of breast cancer on individuals and society as a whole. So below is What's happening for Breast Cancer Awareness Month 
Bootcamp for Breast Cancer
A Bootcamp every Saturday this October with Coach Rosette – CLICK HERE for more details on booking
Healing Service
The Cancer Concern Association invites all to a Healing Service at St. Paul Cathedral in Victoria Town on the 13th October 2023 at 4:30 pm
Breast Cancer Beach Walk
Soroptimist Club of Victoria invites you to their annual beach walk at Beau Vallon Beach in the north of Mahe on the 18th October 2023 from 5-7 pm – Remember to Dress in Pink
Fun Day at Camion Hall
Come one – come all for cancer concern association fun day for Breast Cancer Awareness Month. This will be on the 21st of October at Camion Hall Compound in Victoria Town.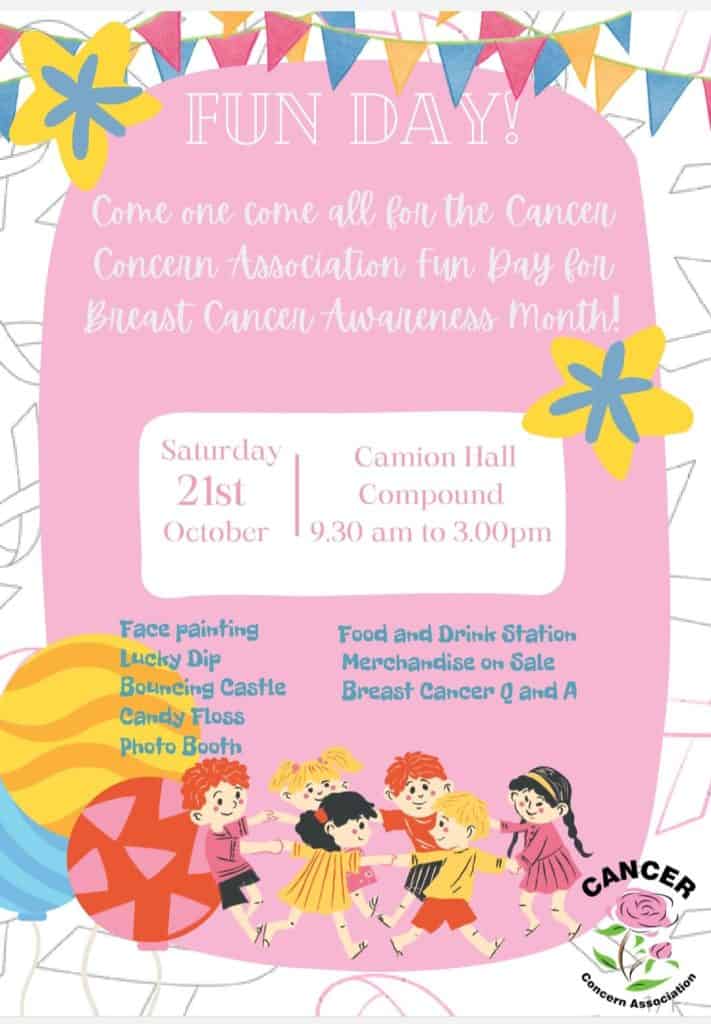 Pink Challenge 
The Cancer Concern Association is challenging you to a Pink Challenge – Wear pink, snap a pic – #CCAPINKCHALLENGE and tag The Cancer Concern Association on Facebook or Instagram.
Free Screening For ALL
Between the 9th of October and the 9th of November Cancer Concern Association is launching a FREE breast screening campaign – Contact their Offices on +248 252 2440 for your appointment.
For a good Cause!
Kimmy's Glitz partnering with Ama's Creation Shop for a good cause this October – Money collected will go towards the Cancer Association of Seychelles – Wear an earring throughout the month of October, gift an earring to someone or simply buy to support a good cause! For only SCR 100/-
Visit Shop Number 112, First Floor at Block B at Unity House Victoria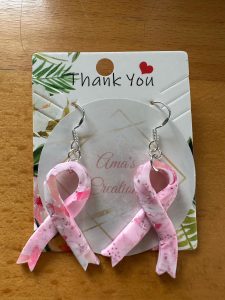 Inside Seychelles, your guide to what's on in Seychelles, where to go in Seychelles, and what to do in Seychelles.
---
Reader's opinions
---