Description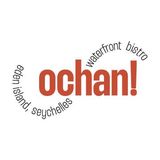 Ochan! Waterfront Bistro offers a charming waterfront bistro experience that promises unparalleled moments with your loved ones, whether it's family, friends, colleagues, or special celebrations. 
Located at Eden Plaza, Ochan! stands out as the pioneer of a distinctive culinary concept. They bring together five dynamic cuisines all in one place. So you can experience all the different flavours from around the world. Southern Indian, Western, European, Arabic, and Asian. Complementing this diverse menu is their handcrafted bar selection, a playlist of the latest groovy tunes, and the natural charm of outdoor seating with views of the surrounding marina.  
Their talented chefs take pride in curating a menu that combines international flavours, ensuring a diverse and tantalizing array of dishes to suit every palate. Whether you're a seafood enthusiast, a lover of hearty comfort food, or an adventurer seeking culinary surprises, Ochan! menu has something special just for you. At Ochan!, they are dedicated to leaving you with an insatiable desire for more. 
With more than 8 years of dedicated experience in the hospitality industry, Ochan! marks the latest addition to the portfolio of GSC Hospitality. Ochan! Waterfront Bistro is more than just a restaurant; it's a gateway to a world of flavours and tranquillity. 
Get ready to immerse yourself in an enchanting atmosphere as you savour delectable dishes from around the globe. Ochan! promises an unforgettable dining experience that's nothing short of extraordinary. 
Events at Ochan! Waterfront Bistro
Looking for the perfect venue to host your special events and celebrations? So look no further as Ochan! means cheers and celebration of life. They provide an elegant and welcoming setting that is ideal for a wide range of occasions. Whether you're planning a birthday party, anniversary celebration, bridal shower, or corporate event, Ochan! offers the perfect backdrop for your memorable moments.  
Saturdays are sizzling at Ochan! BBQ extravaganza every week from 7 PM to 10 PM. Dance to the tunes spun by DJ Julien as you savor the delectable flavors and immerse yourself in the vibrant atmosphere, all for just SCR500 per person! 
Ochan! Has regular food promotions and specials. Be sure to check out the Inside Seychelles Events Directory for all updated events happening at Ochan! Waterfront Bistro.  
Read more about how you can elevate your events with Ochan! CLICK HERE 
Beverage Menu CLICK HERE 
Food Menu CLICK HERE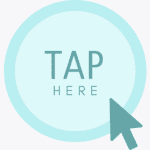 Be sure to stay up to date with Inside Seychelles
Your guide to what's on, where to go and what to do in Seychelles.