What To Do This Weekend In Seychelles
1st – 3rd September 2023
What's on this weekend in Seychelles??
Can you believe September is here already!!  After the big Regatta weekend, there's still plenty going on this weekend.
Here's the latest on what's happening this weekend.  Inside Seychelles is your guide to what's on, where to go and what to do this weekend in Seychelles. Below are all the upcoming events and things to do this weekend, so take a look and let's start planning!!!
HAVE YOU CLICKED ON THE WRONG DATE? – CLICK HERE FOR ALL UPDATED EVENTS.
BE SURE TO VISIT REGULARLY AS WE UPDATE OUR EVENTS ON A DAILY BASIS.
Friday 1st September – Where to Go & What to Do
Friday Special at Semi Sub
End the working week with a few relaxing drinks at Semi Sub Pub & Cafe.
With buy 2 get 1 free on drinks and entertainment with DJ Dynamo from 7pm.
Welcome to the Weekend!!!!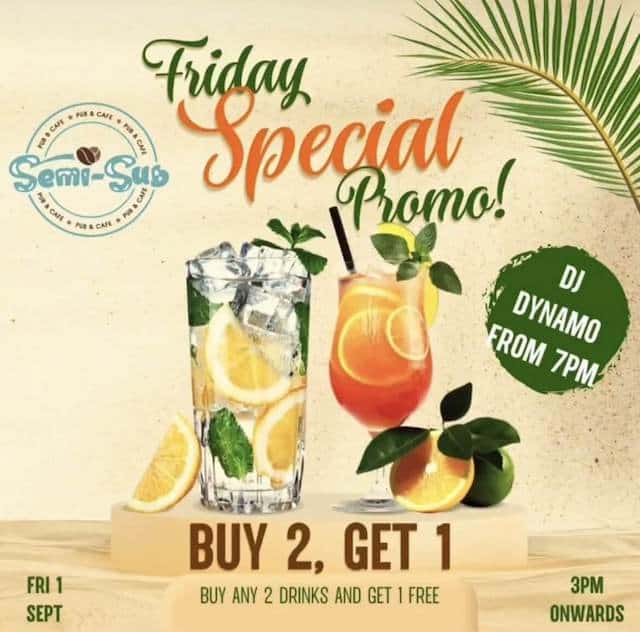 Mai Tai Day at Trader Vic's
Did you know the Mai Tai was invented by Victor J. Bergeron at the original Trader Vic's restaurant, in Oakland, California?
Trader Vic's Seychelles is celebrates International Mai Tai Day with a buy one get one free deal this Friday.
Chez Plume Special Night
Enjoy a night of great music and food at Chez Plume on Friday 1st Sept with Fame Group with Antionette Dodin.
50% off pizzas and cocktails from only scr 150
book early – call +248 435 5050
Vibez At Eve Restaurant
Looking for a lively night out in Praslin?
Vibez at Eve Restaurant is the place to be on Friday. With live music with MV, Keartsea, Dareal Thing, Darrell Green and DJ Madmax.   Enjoy the dancehall competition.   Early bird tickets scr150 and scr 200 at the gate.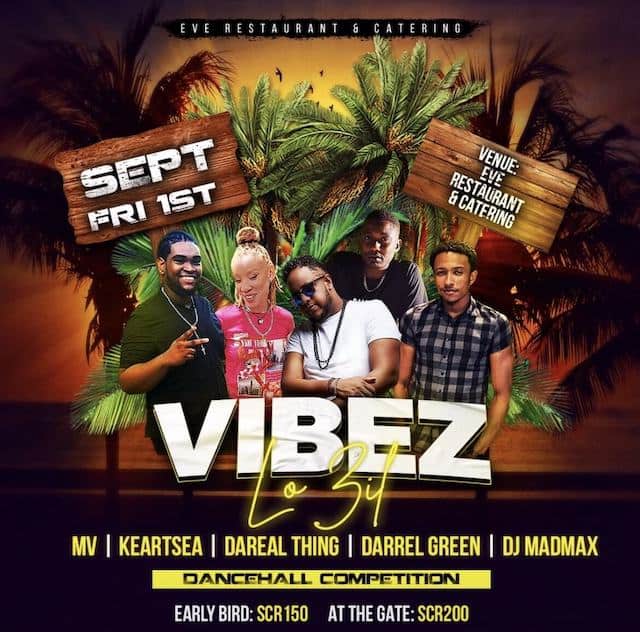 Regatta After Party At Boardwalk
Still feeling the Regatta vibes?  Then Boardwalk is the place for you this weekend. Enjoy the Regatta after party this Friday and Saturday.    With DJ's from 9pm, beach wear vibes and special offers on bottles.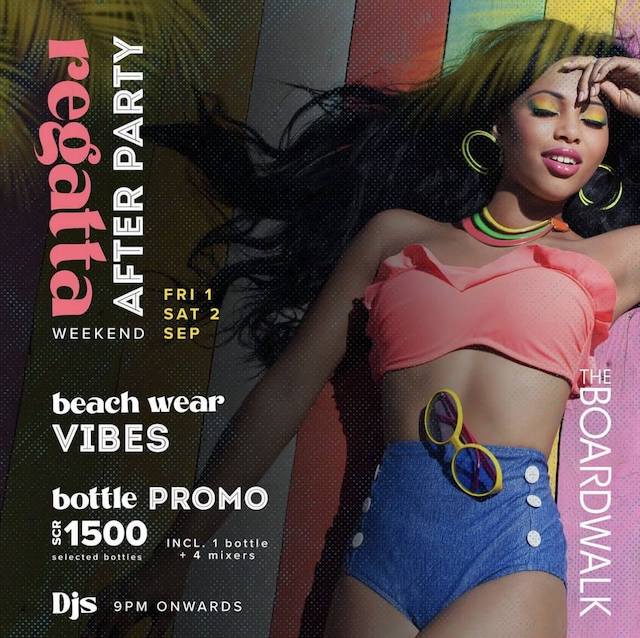 Takamaka Cocktail and Grill Fridays
Enjoy drinks from the rum shack and grills from the food truck every Friday at La Plaine St Andre – Home of Takamaka Rum.
On Fridays, from 5pm to 10pm, Takamaka Rum Distillery transforms into a vibrant atmosphere where you can savour delicious cocktails, mouthwatering delights and dance to the latest songs under the stars.
Head over to Takamaka Rum Distillery's Cocktail and Grill Fridays for a perfect start to the weekend.
Looking for a staycation?
Check out this amazing offer for residents and GOP holders in Seychelles.
Enjoy a luxurious stay at the amazing STORY- Seychelles, with great room rates as well as 15% off food & drinks and spa treatments.
Subject to availability so call to reserve today.

Saturday 2nd September 2023 Events in Seychelles
Soulful Saturdays at Kayman Kafe
This Saturday feed your soul and fill your tummy with great food. Kayman Kafe perfect location for a family get together, from young to old the menu will find something to satisfy everyone.
From breakfast favourites to classic burgers, creole favourites & salads to amazing desserts and milk shakes.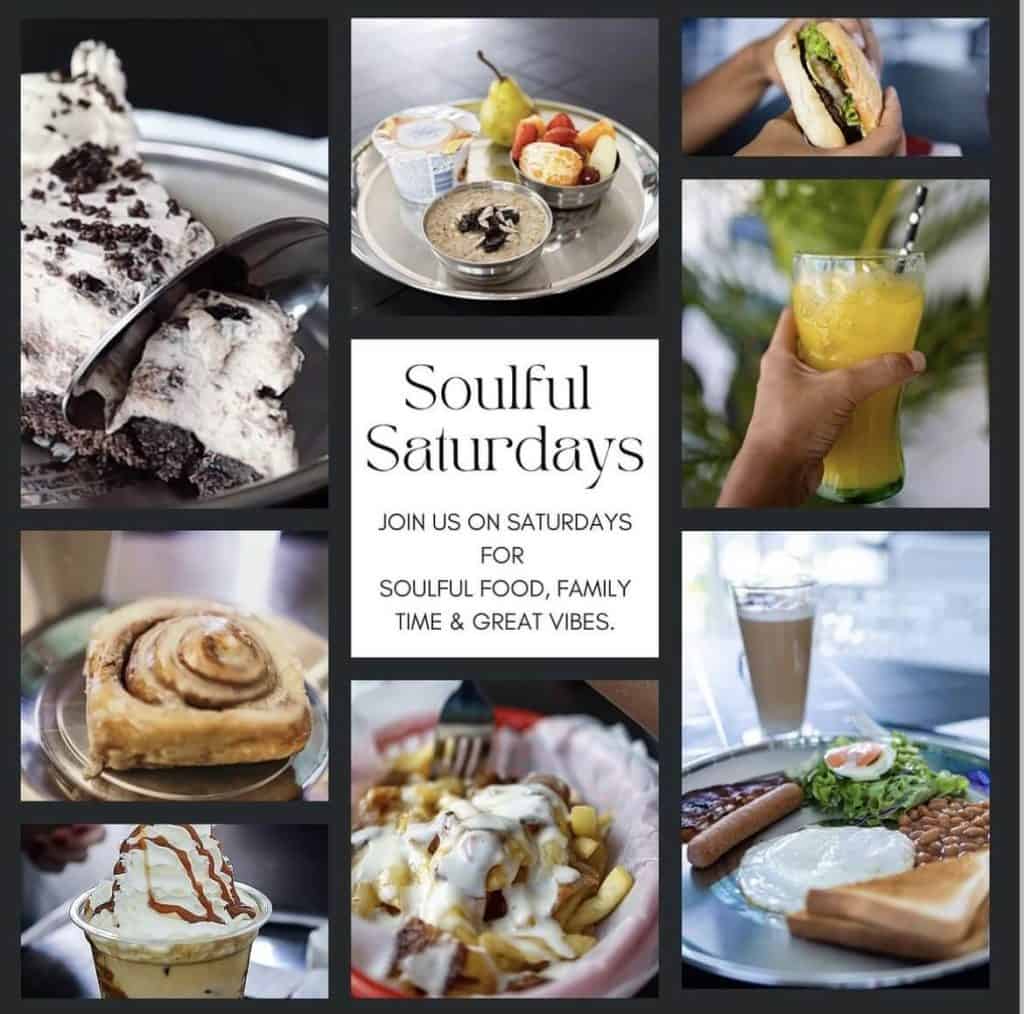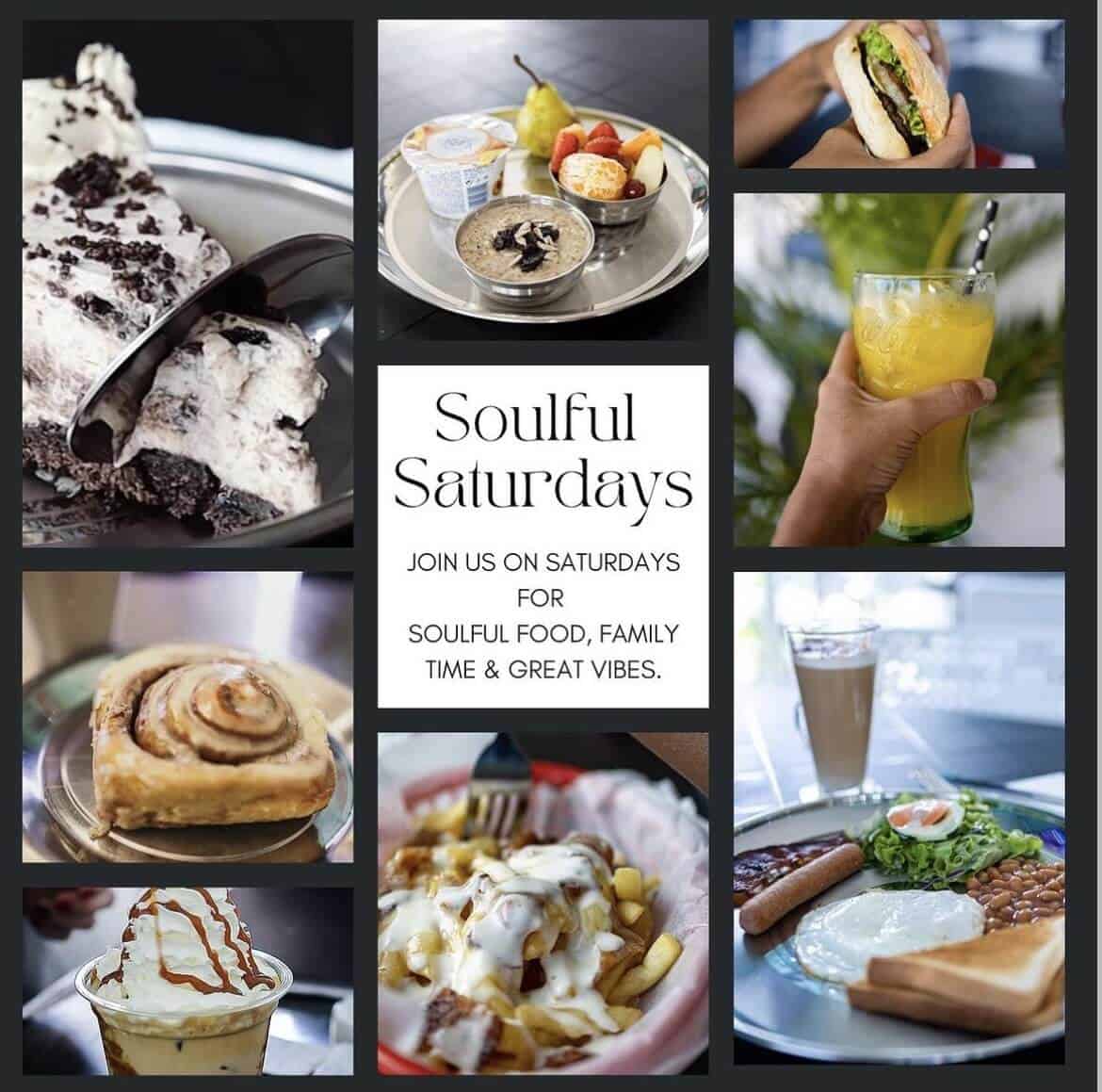 BIENNALE DE DANCE
There will be a gala performance of dance on 2nd September at the International Conference Centre of Seychelles. From 2-7pm on Saturday, enjoy the grace and movement of the dancers.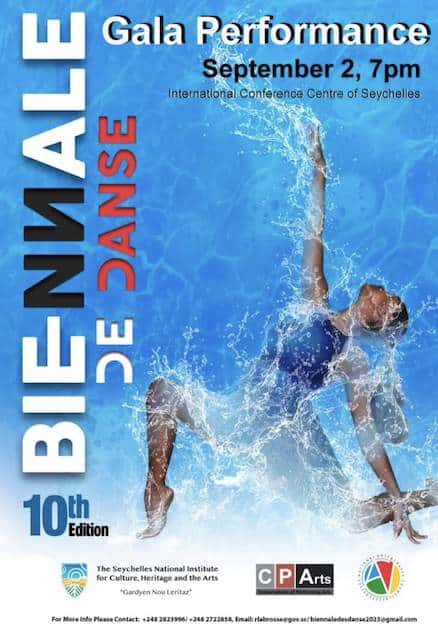 Paint & Sip & Dinner At Maison Marengo
This Saturday discover your inner artist with a Tanquerary Paint & Sip Session. From 4pm – 6pm enjoy quality drinks in the tranquil setting of Maison Marengo
Then stay for dinner…….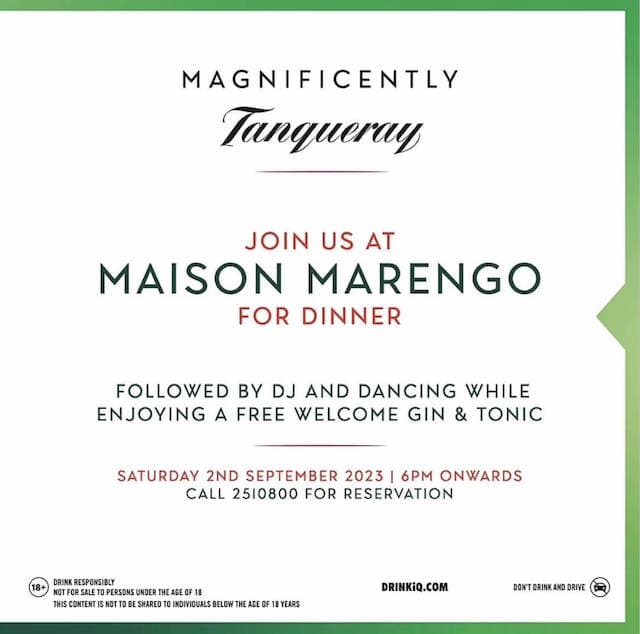 Club Liberte
Enjoy Saturday night entertainment at Club Liberte, with happy hour from 2-4pm,  DJ from 4-8pm and The Lights performing live from 8pm till Midnight.
The ultimate guide to What's on this weekend in Seychelles
Emmanuel Marie at Boathouse
Make the most of the weekend at Boat House Restaurant & Bar on Saturday and enjoy the soulful Creole melodies of Emmanuel Marie.  Grab a cocktail or enjoy the traditional Creole buffet and enjoy the picturesque sunset Beau Vallon has to offer.   Emmanuel Marie's plays live from 7pm to 9:30pm.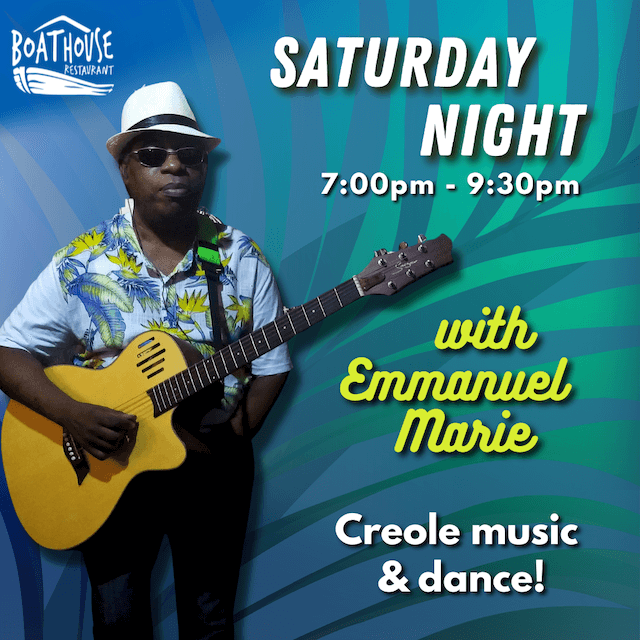 Find out more about Boathouse –Click Here
Live Concert – Admiral T
Get ready for a fantastic night of music as International Artist Admiral T is supported by the very best of Seychelles local talent.  With Jakim, Tania, Elijah, Mercenary and so much more, it's a night not to be missed.   At Medine Horizon Football Field, from 4pm.    Tickets are scr 600 and scr 1000 for VIP  or at the door scr 800 and VIP scr 1500

Be sure to visit regularly as we update our Events on a daily basis.
Sunday 2nd September 2023 – Find out more of What's on this weekend in Seychelles
What's on this Sunday?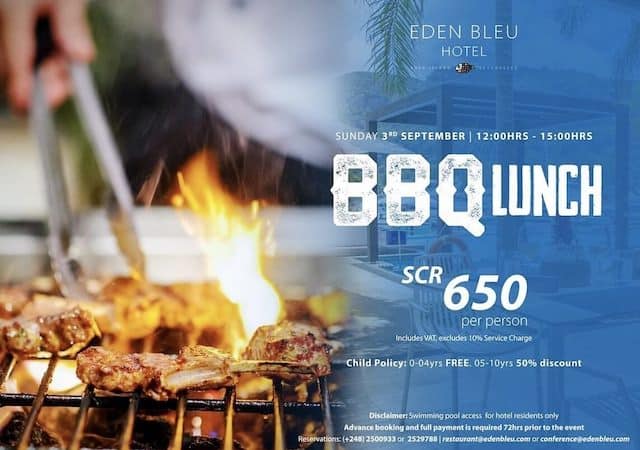 Sunday Creole Buffet & BBQ at Maison Marengo
Enjoy an authentic Creole BBQ Buffet this Sunday at Maison Marengo.  The irresistible taste of Creole cuisine, cocktails and a great atmosphere from 12:30pm to 5pm.  Savour the vibrant flavours and immerse yourself in the rhythmic beats of traditional live music.
SCR500 for Adults and SCR250 for children. Secure your authentic Creole dining experience by reserving a table.
Sunday Special at Bravo!
Bravo! Restaurant has 2 specials on this weekend, one for those with a passion for Prawns and a great Sushi Sunday Island Platter.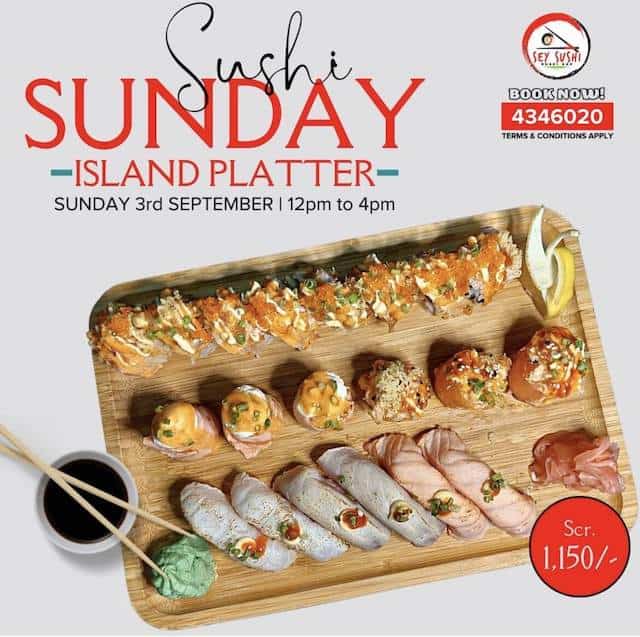 Family Sunday at Cafe Eden
Ice Cream!!!   enjoy a Sunday Special for Ice Cream lovers.  who doesn't love Ice Cream???   15% discount at only SCR50 per scoop
Make the most of your family time on Sundays at Cafe Eden.  From a late breakfast/brunch to catching with family and friends in the afternoon, this is perfect venue with an extensive menu, there's something to suit everyone.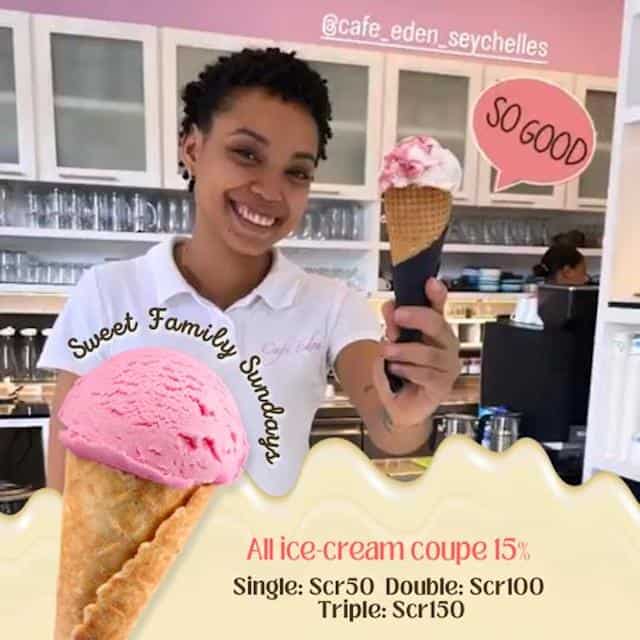 Coming up next week
There are plenty of Happy Hours across Seychelles Bars & Restaurants to take advantage of.  Check them out here
Be sure to visit regularly as we update our Events on a daily basis.
To view all future events please click here
Inside Seychelles is your guide to

what's

on in Seychelles, where to go in Seychelles, and what to do in Seychelles
---
Reader's opinions
---