What's On this Weekend In Seychelles
24th – 26th of November 2023
Met pare pou wikenn! Let the weekend unfold on this tropical paradise – where fun and excitement await. Inside Seychelles is your ultimate guide to what's on, where to go, and what to do in Seychelles. Here are some great options to consider for your weekend in Seychelles.

Friday the 24th of November 2023 – TGIF!
Cheers to 150 years of brewing perfection!
Enjoy an unforgettable celebration as Heineken marks 150 years of brewing excellence! This milestone event promises an evening of exhilarating entertainment! As a token of appreciation, relish the first taste of celebration with a complimentary 25cl Draught Heineken Beer upon entry. Engage in the excitement of foosball – grab a beer, grab a ball, and immerse yourself in the game of the evening.
Where? Eden Island – The Boardwalk.
What time? from 10 pm
Come and be a part of history as we toast to 150 years of Heineken – where quality meets celebration!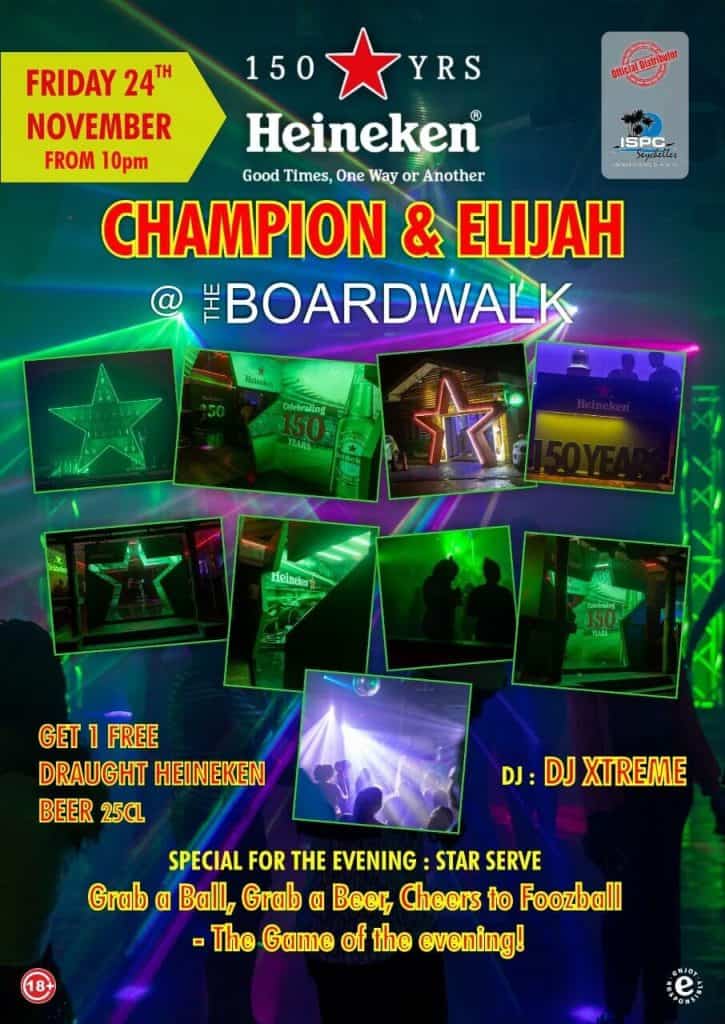 Black Friday at STORY
Black Friday isn't just about clothing deals. Join STORY Seychelles for Creole Night with discounted prices and live band entertainment, and discover a different way to celebrate this special evening.
Where? STORY Hotel – Bel Ombre
What time? 7pm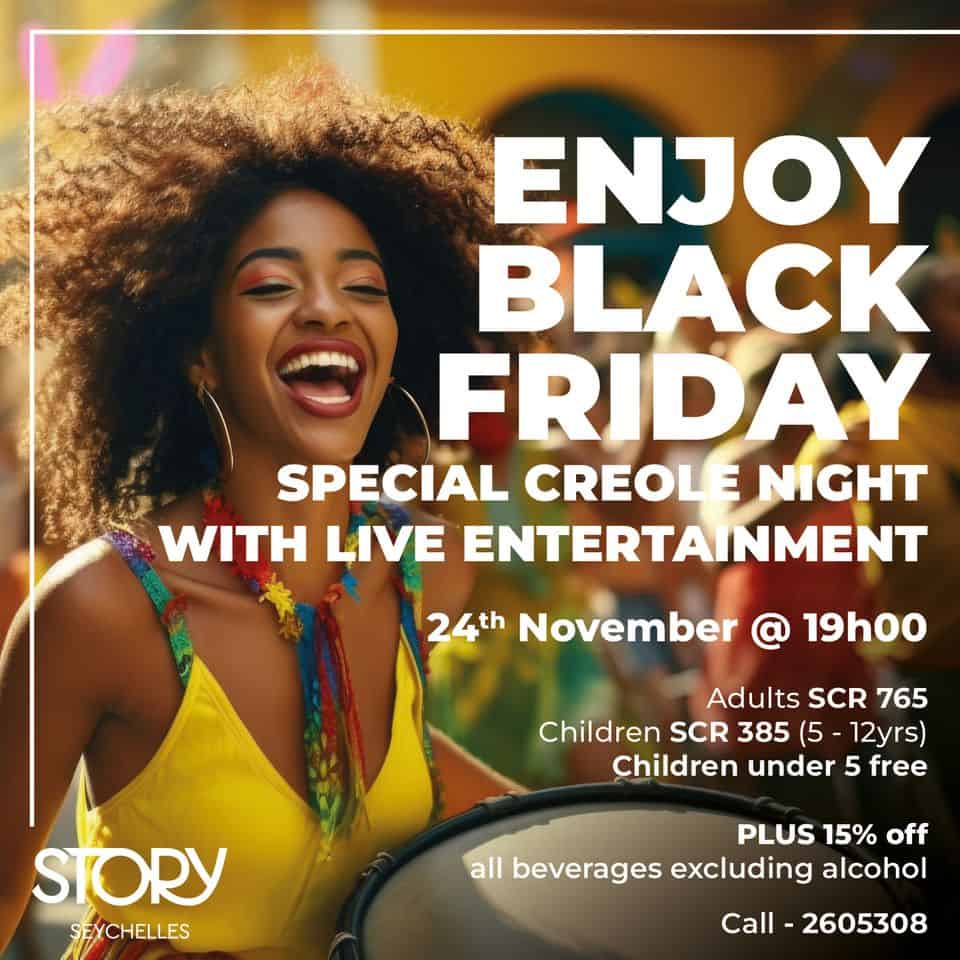 Sagittarius Party
Step into the enchanting realm of the cosmos as Avalunch Discoteque on La Digue invites you to the Sagittarius Party with Queen Juliah, a celestial celebration like no other.
Where? La Digue Island
What Time? Show starts at midnight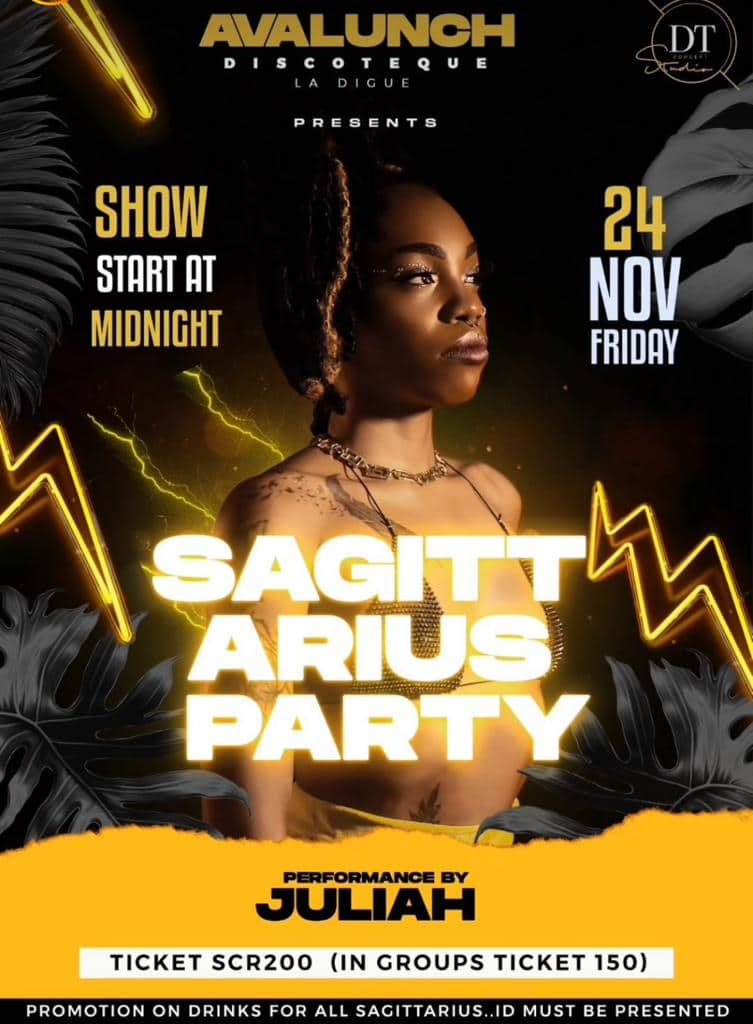 Beats at Beach Shak
Kick off your weekend in style this Friday at Beach Shak Bar & Grill. Sip on refreshing cocktails or enjoy an ice-cold beer while soaking in the stunning sunset views right by the beach – the perfect way to unwind and embrace the weekend vibes!
Where? Beau Vallon Beach – North Mahe
What time? 6 pm – 12 am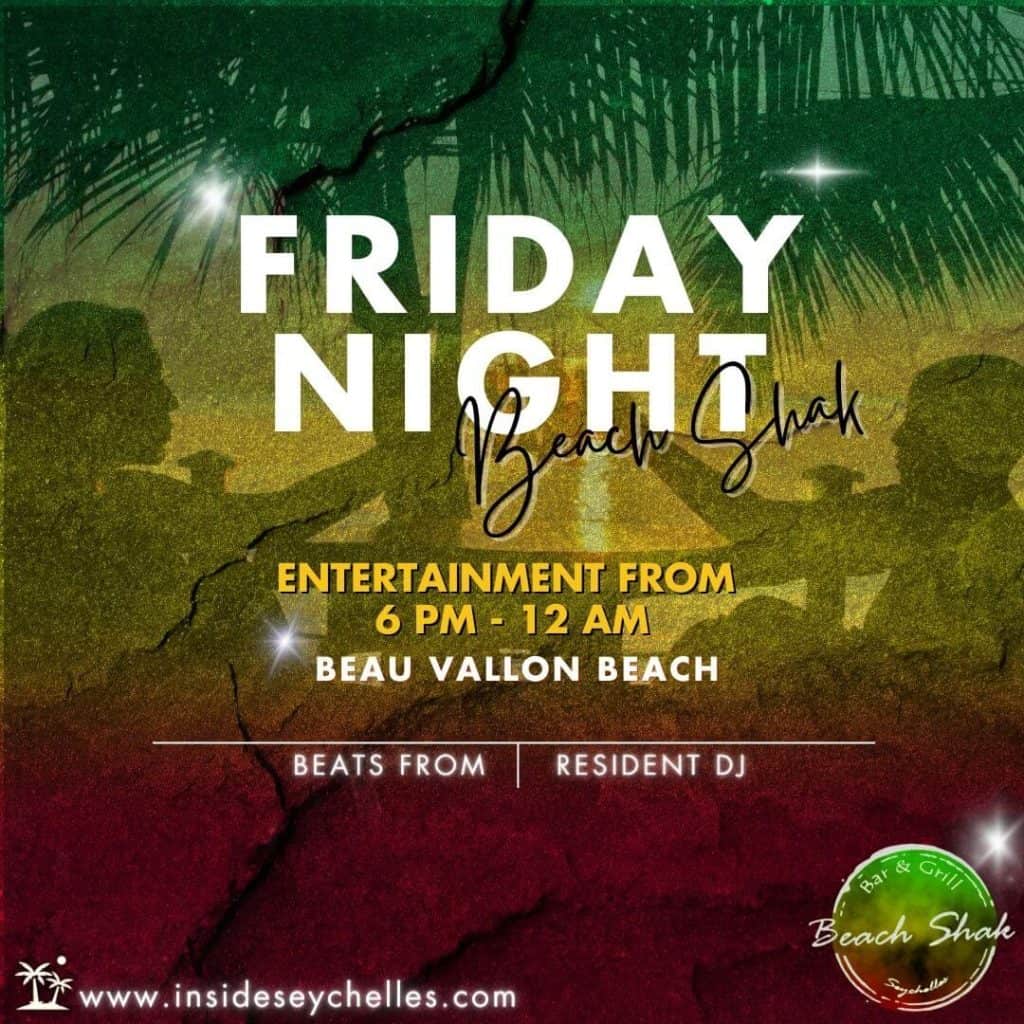 1 Year Celebration
Celebrate the first Anniversary, check out for their great deals this Friday, Live performance by Pusso, CUSMUN and Tania. Your favorite DJ's will also be in the house … it will be a night to remember so don't miss it.
Where? Espace Bar & Cafe – Ile Du Port, Flamboyant Ave
What time? show starts at 10:30 pm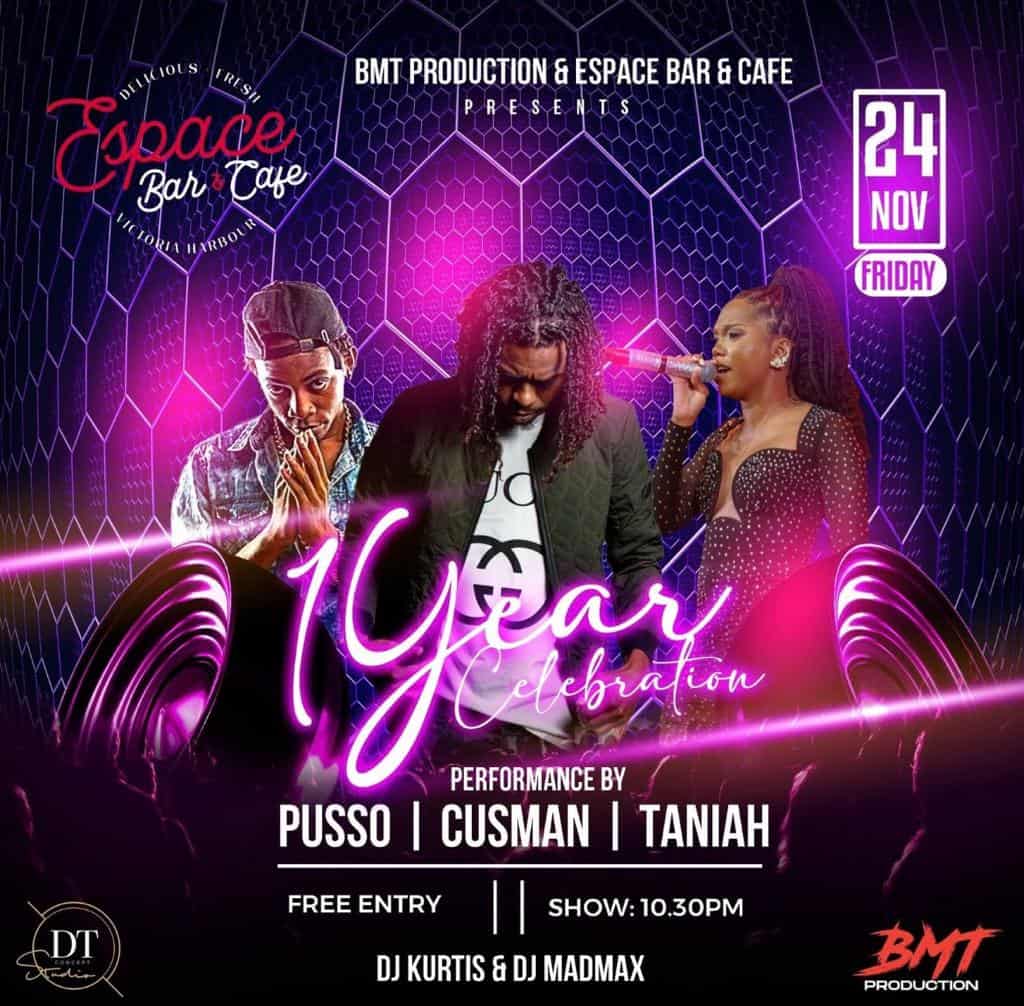 Weekend Garden Party
Step into a world of enchantment at the Weekend Garden Party at Maison Marengo. DJ Achim is spinning the perfect beats for a night of magic under the stars. Free entry – your invitation to a symphony of style and rhythm!
Where? Au Cap South Mahe
What time? from 10 pm onwards


Saturday the 25th of November 2023 – What's on this Weekend in Seychelles?
Creole Buffet with Live Entertainment
Join Fisherman's Cove at the end of November as they celebrate Creole culture! Indulge in the rich and vibrant local cuisine while being serenaded by live music. Tickets are priced at SCR 790 for adults and SCR 395 for children aged 5 to 11 years (children under 5 enter for free). Reserve your spot today by calling +248 281 8014. Don't miss this cultural feast!
Where? Fisherman's Cove – Bel Ombre
What time? 7pm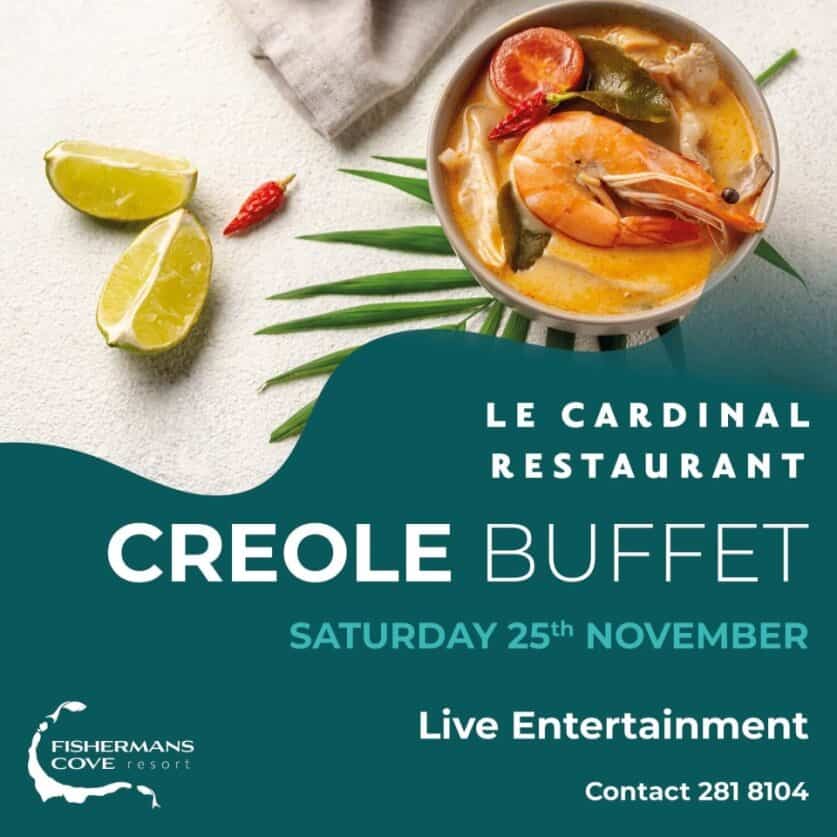 BBQ Party Saturday!
Saturdays heat up at Ochan! with a BBQ extravaganza! Immerse yourself in delectable main courses, refreshing salads, a live BBQ counter, crunchy fries, a variety of sauces, and divine desserts. Groove to the beats of DJ Julien as you savor the flavors and embrace the vibrant atmosphere—all for just SCR 500!
Where? Eden Plaza at Eden Island
What time? 7 pm – 10 pm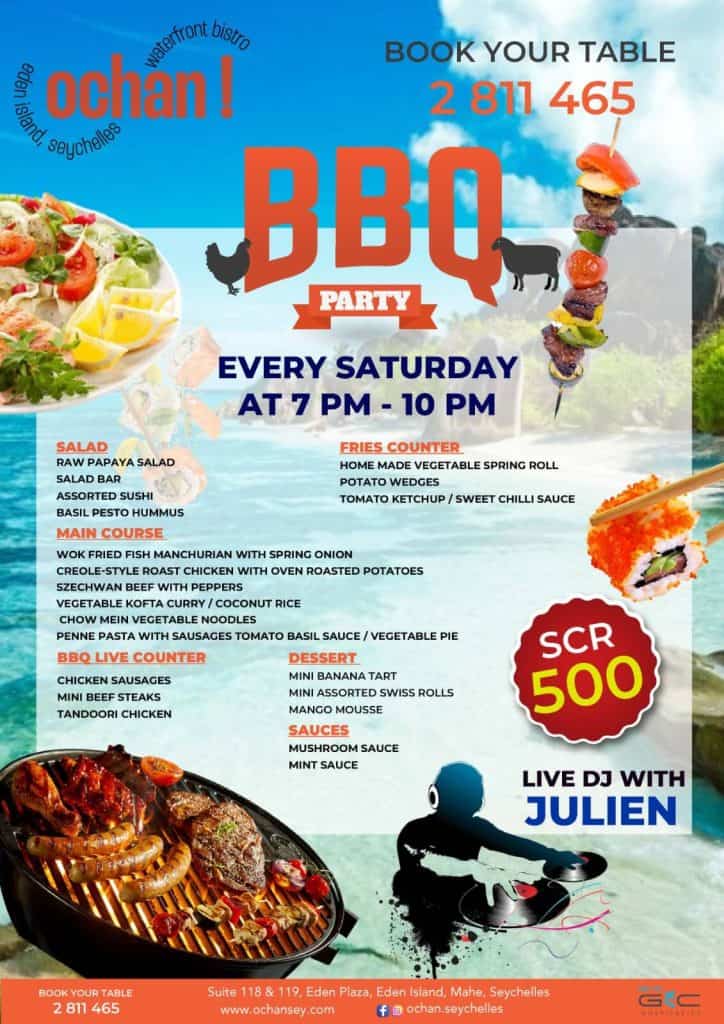 Seychelles Fashion Week After Party
Embracing style and beats under the Seychellois stars. The Seychelles Fashion Week After Party at Maison Marengo with DJ Achim is a fusion of fashion finesse and rhythmic euphoria.
Where? Au Cap South Mahe
What time? from 10 pm onwards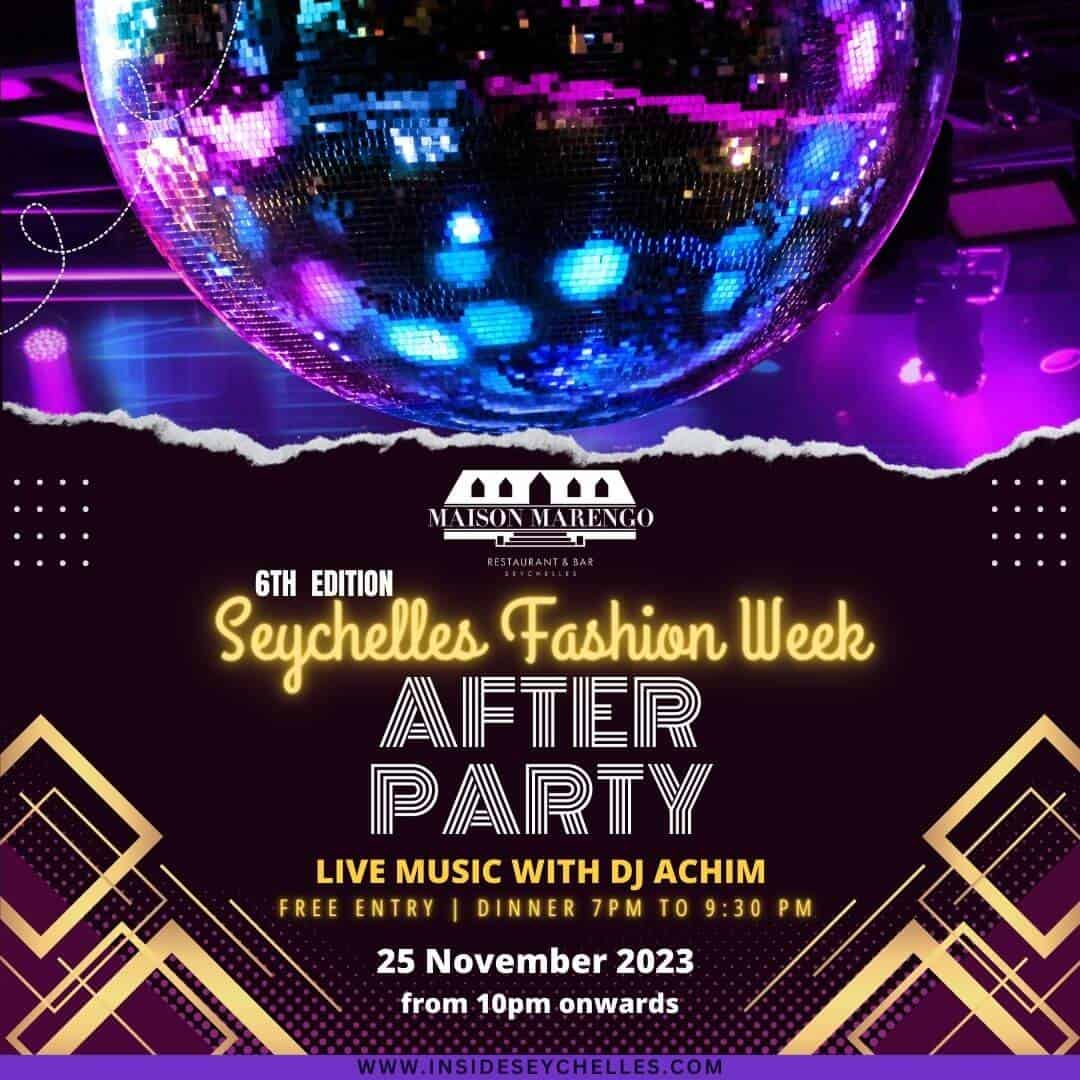 Soulful Saturdays at Kayman Kafe
Gather your friends and family for a soulful Saturday filled with the most feastable foods on the island! Kayman Kafe's relaxed atmosphere beside a playground makes it the perfect venue for all the family.
Where?  Located in Paradise Des Enfants – Victoria
What time? Opening hours on Saturday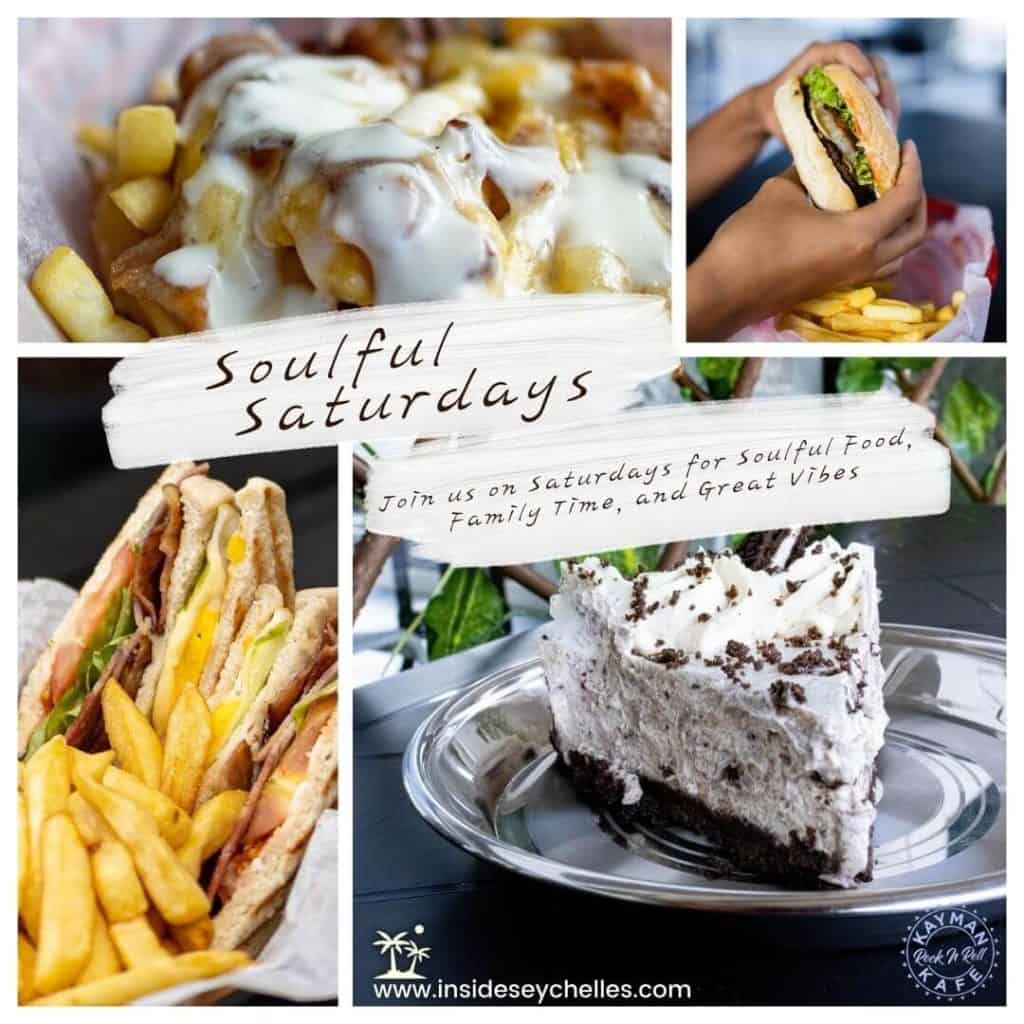 Elijah Reloaded in the South
Reserve your spot to enjoy a live performance by Elijah. Secure your booking now by calling +248 260 54 62.
Where? Club Liberte – Anse Soleil – Baie Lazare
What time? 8 PM to 12 AM.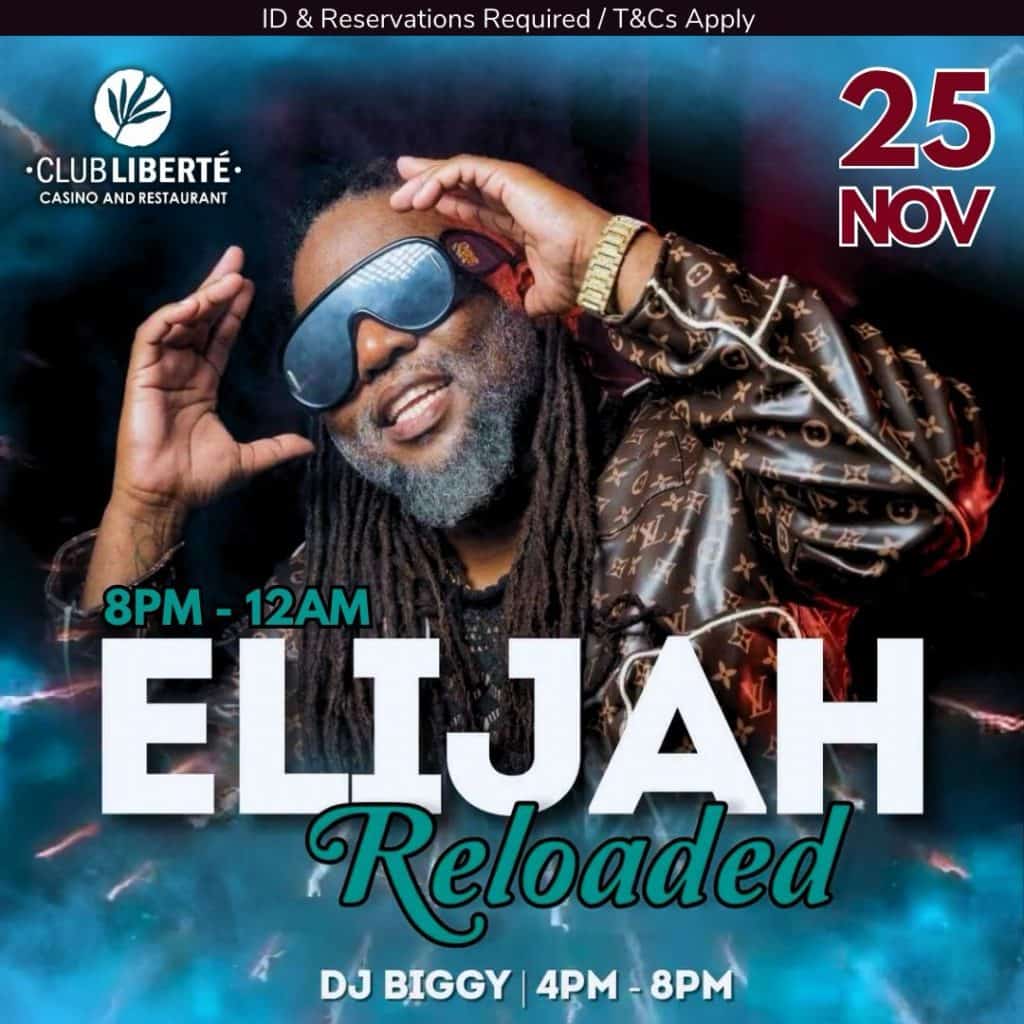 Sunday the 26th of November 2023 – What to do this Sunday in Seychelles?
Bravo! Sunday Special
Bravo! is open this sunday and they have a great special. Indulge in a delightful feast with 4 Rosemary Lamb Chops, accompanied by creamy mashed potatoes and minted beans & carrots, all for an unbeatable price of ONLY Scr. 495/-. Secure your reservation NOW >> Call 4346020
Where? Eden Plaza on Eden Island
What time? 12 pm – 4 pm
Sunday Creole Buffet at Maison Marengo
If you are on the South Side of Mahe you can enjoy an authentic Creole BBQ Buffet this Sunday at Maison Marengo.  The irresistible taste of Creole cuisine, cocktails and a great atmosphere.  Savour the vibrant flavours and immerse yourself in the rhythmic beats of traditional live music. SCR500 for Adults and SCR250 for Children. Secure your authentic Creole dining experience by reserving a table.
Where? Au Cap South Mahe
What time? 12:30 pm to 5 pm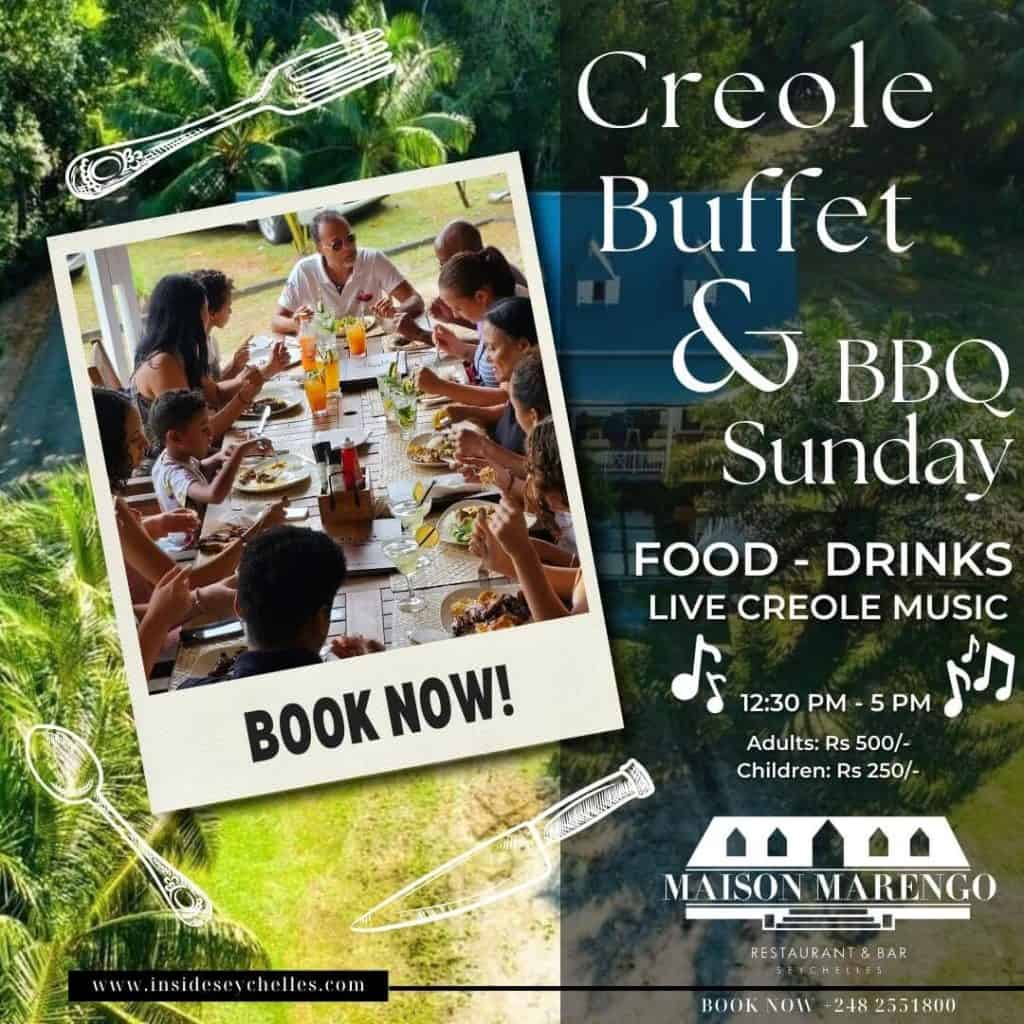 Beach Shak Sunday with the Kodnwanr Band
Conclude your weekend with a picturesque sunset, accompanied by drinks and the soulful tunes of the Kodnwanr Band at Beach Shak this Sunday.
Where? Beau Vallon Beach – North Mahe.
What time? The band starts from 6pm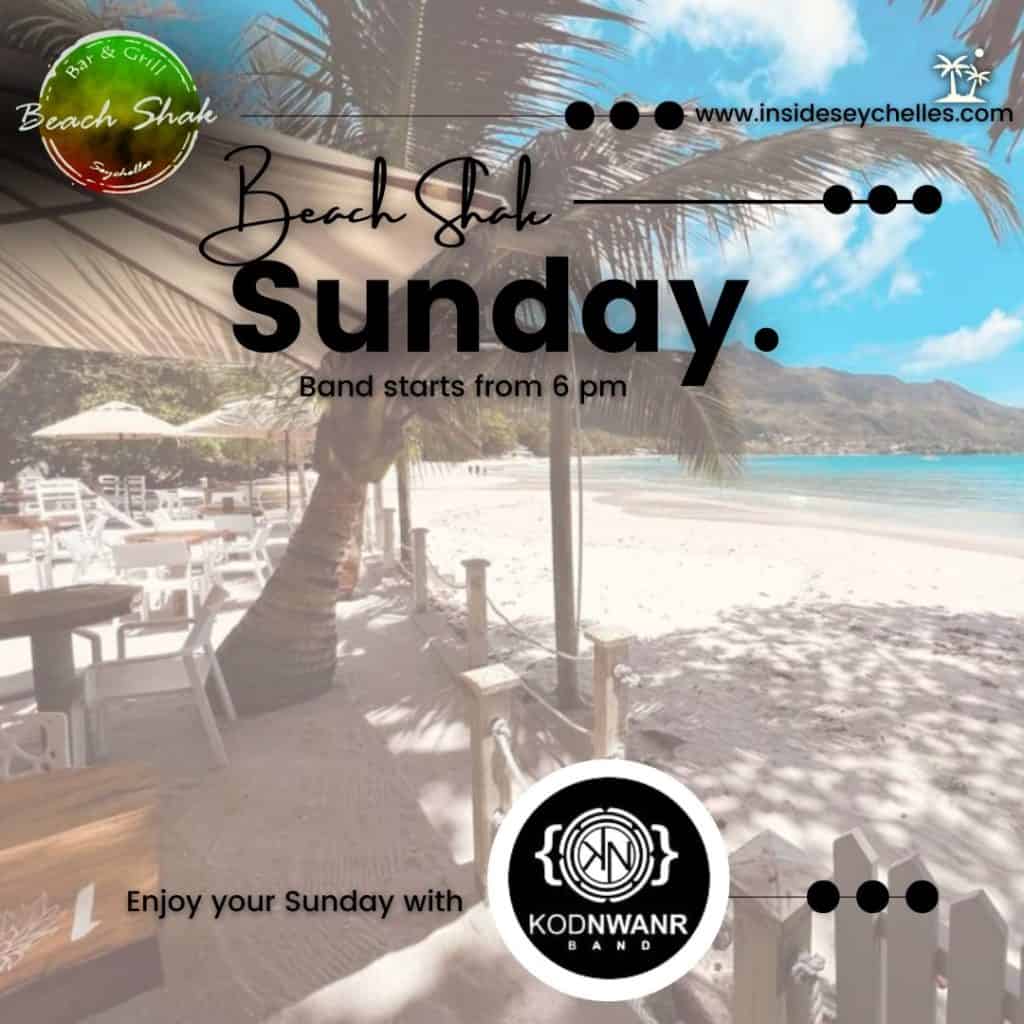 Find out more of What's on this weekend in Seychelles – Whole Weekend Events
**Paradise Chalets weekly Yoga Sessions in Seychelles – There are no sessions this Saturday & Sunday 
Rendezvous Praslinois Weekend
Rendezvous Praslinois event, a celebration of Seychelles' vibrant culture at the Berjaya Praslin Resort beachfront. Prepare for an unforgettable journey, where you'll immerse yourself in the essence of the Seychellois life. There will be local traditional food, music, dance and games. You can also discover unique handmade crafts to take back home with you as a souvenir. At the Rendezvous Praslinois you can also get the chance to connect with our warm-hearted locals, immersing yourself in the vibrant atmosphere, creating unforgettable moments in the Seychelles.
Creole Buffet at Boat House Whole Weekend
If you are in the North Side of Mahe you must try the famous Creole Buffet at Boat House Restaurant – For anyone wanting to have the ultimate Seychelles culinary experience. With the most idyllic beach backdrop, the vibey open-aired Boat House Restaurant located in Beau Vallon Bay is the ideal setting. From 7:00 p.m. – 9:00 p.m., there is an all-you-can-eat Creole-style buffet boasting over twenty aromatic and flavourful traditional Creole dishes to choose from!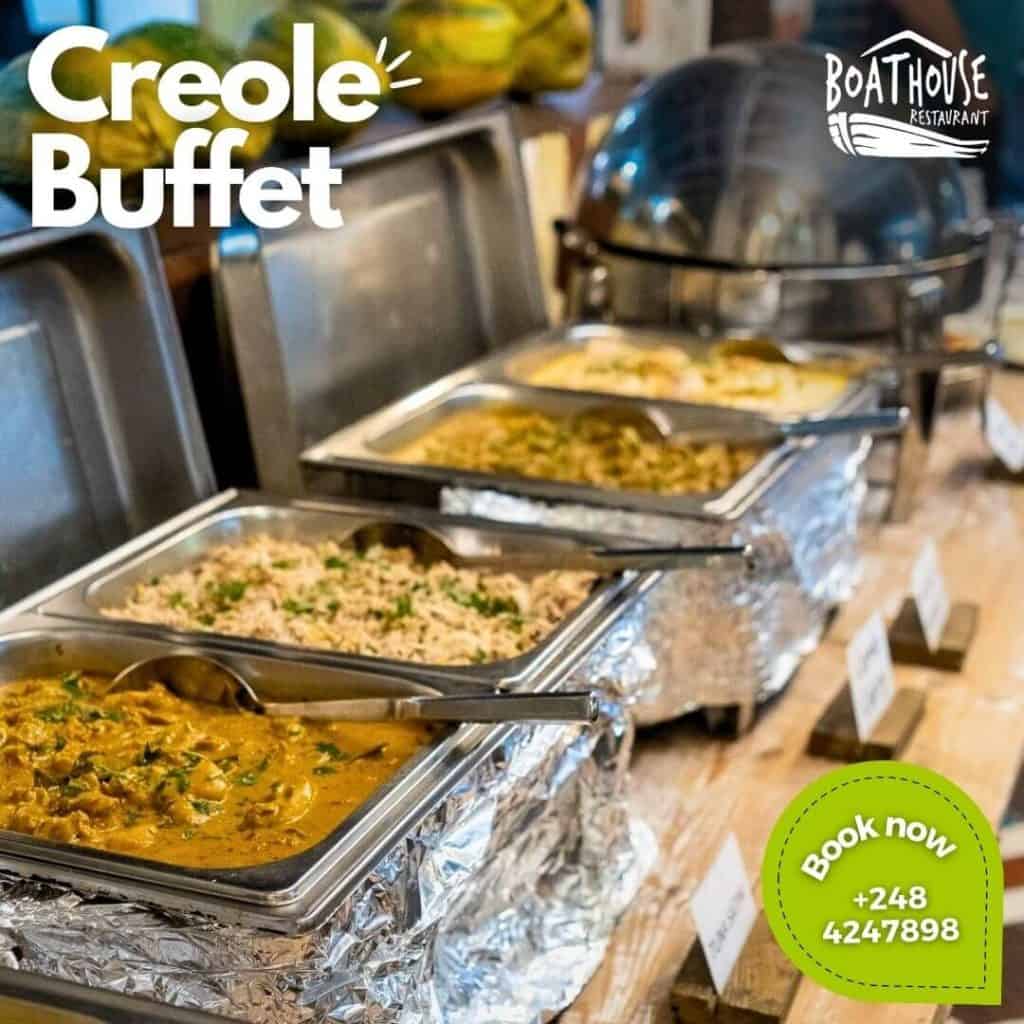 Here are some Happy Hours and Specials around the Island so you can enjoy your favourite drinks for less
So, let's embark on this exciting weekend ahead with excitement, ready to create memories! Pas en bon wikenn!

Inside Seychelles is your guide to

what's

on in Seychelles, where to go in Seychelles, and what to do in Seychelles
---
Reader's opinions
---