Regatta 50 Festival Seychelles 2023
Written by Editor on 26th April 2023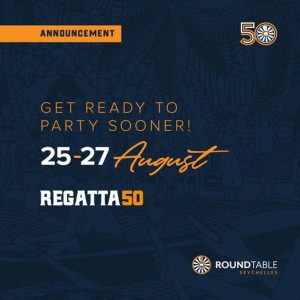 Regatta 50 Festival Seychelles 2023
The wait is over as the most anticipated event is returning to Seychelles after four years!!! The 50th edition of the Round Table Seychelles' Regatta Festival will take place from the 25th to the 27th of August 2023. Promising three days of unlimited entertainment and good vibes. Save the date and get your dancing shoes ready as it's expected to be the biggest and best yet.  
The Seychelles Regatta Festival is an annual event that takes place along Beau Vallon Beach. It is a great opportunity for visitors and residents of Seychelles to come together and enjoy various activities. Each year, the weekend extravaganza comprises water sports, a lottery draw and Miss Regatta! Also, a hotspot for the best deals from local businesses draws large crowds from all over Seychelles and visitors alike.
More info…
To ensure that all new and regular attendees are well-informed and have the best Regatta experience possible, Inside Seychelles and Round Table Seychelles are joining forces as media partners. On the Inside Seychelles social app and website, you will be able to find frequently updated information leading up to as well as during the event on a tab dedicated solely to Regatta.
You can expect to find engaging interviews with past Round Table members. There will be insights into charitable causes. We will inform you about the profiles of this year's Miss Regatta contestants. This will allow you to get to know each individual better.  
Inside Seychelles' platforms will also provide other essential details through live updates. Such as the Regatta site plan as well as the activities occurring over the 3 days including when and where each activity will be taking place. In addition, all weekend long, Inside Seychelles will be broadcasting live on their app and website audio feed. They will be providing current insight from the event sponsors regarding all that's happening at their stalls as well as from the Regatta goers to identify what their favourite attractions are. 
With the use of push notifications, Inside Seychelles will ensure that all app users are constantly up to date with the latest information and don't miss out on any fun!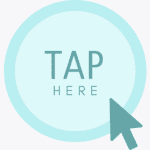 Be sure to stay up to date with Inside Seychelles
Your guide to what's on, where to go and what to do in Seychelles.
---
Reader's opinions
---