Earth Day – 22 April 2023
Every year on 22 April, Earth Day is celebrated in order to educate and encourage society to collectively work towards maintaining the health and well-being of our planet. This involves emphasis being placed on important issues such as pollution, deforestation, climate change and plastic waste and consequently, the implementation of solutions to improve the Earth's condition.  
In recent years, the accumulation and incorrect disposal of rubbish and plastic has proven to be a huge problem. Especially with regard to the oceans and ecosystems whereby many animals are endangered, and landscapes are uglified. The Seychelles islands are home to many exquisite and endangered flora and fauna as well as pristine turquoise waters. So a lack of conservation and recycling will deem to be extremely harmful to the country's environmental and economic sustainability.  
Thankfully, as Seychelles citizens, there are many simple yet effective things that you can do to play your role in protecting and preserving the Earth's natural resources for future generations.
You could host/assist in a beach clean-up, engage in recycling or the correct disposal of rubbish, plant a tree, purchase a reusable water bottle and shopping bags, refrain from purchasing plastic goods whenever possible, turn off your electricity for an hour, use food-waste for compost and fertilizers, carpool; walk or ride a bicycle, shop at local farmers markets and switch to paperless bills.   
NGOs in Seychelles
Furthermore, there are many businesses and NGOs that provide insightful information on other ways that you can get involved on a frequent basis such as through education, careers, volunteer work and conservation projects.  
Seychelles Conservation and Climate Adaptation Trust (SeyCCAT) strategically invest in ocean stakeholders to generate new learning, bold action and sustainable blue prosperity in Seychelles.  
Island Conservation Society promotes the conservation and restoration of the island ecosystems of Seychelles, the sustainable development of islands, and awareness of their vulnerability and vital importance to the planet's biodiversity.  
Seychelles Aquaculture is involved in the breeding, growing, and harvesting of fish and other aquatic plants in the ocean.  Their efforts are in creating an environmental source of food and commercial products which help to improve healthier habitats and are used to reconstruct populations of endangered aquatic species. 
Protect Paradise Seychelles is a registered and licensed NGO, offering a rescue and rehabilitation service to all of Seychelles endemic wildlife species. Their primary objective is to reverse the decline of Seychelles wildlife populations through our services. 
Nature Seychelles is a leading environmental organisation in the Western Indian Ocean.  Nature Seychelles is the largest and oldest environment NGO in Seychelles.   And focuses on environmental conservation and management (habitat and wildlife conservation and coral reef restoration).  
The Indian Ocean Tortoise Alliance is a Seychelles-based environmental NGO.  They aim is to protect and preserve Aldabra giant tortoises and island ecosystems.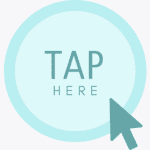 …
Be sure to stay up to date with Inside Seychelles
Your guide to what's on, where to go and what to do in Seychelles.
…
---
Reader's opinions
---