Seychelles Number 1 Online Supermarket – WOW Delivery
With WOW Delivery you can spend your time exploring rather than waiting in shopping queues. Prioritize convenience for your Seychelles trip – order your items before you travel and enjoy doorstep delivery at your holiday home upon arrival! Residing in Seychelles? Optimize your time by skipping the shopping centers – order online and have your goods delivered to your office or home!
About WOW-Delivery
Introducing WOW Delivery, Seychelles Number 1 Online Supermarket, offering a unique and exceptional array of food and beverage items. What sets WOW Delivery apart is not just what they deliver, but the passion and dedication they infuse into every step of the process. 
At WOW, their team of devoted epicureans embarks on a culinary journey across the island, handpicking the finest selection of quality products to bring directly to your doorstep. WOW Delivery understands the value of your time, and by doing the legwork for you, they aim to not only save your valuable time but also enhance the quality of your life. 
WOW Delivery takes pride in its mission to support local farmers, recognizing the vital role they play in contributing to local food security. By choosing WOW Delivery, you are not only opting for convenience but also actively participating in bolstering the community and fostering sustainable practices. Join WOW on a journey where every delivery is an experience, every product is chosen with care, and every smile is delivered with the utmost dedication. WOW Delivery – where quality meets convenience, and every delivery is a testament to our commitment to your satisfaction. 

HOW TO WOW!
Using WOW-Delivery's online delivery service is a straightforward process. Here's a step-by-step guide on how you can make the most of this convenient service.
Visit the Website or App  
Navigate to the WOW-Delivery website  or download the mobile app from your app store. 
Create an Account 
For new users, create an account by providing your email address, mobile number, and setting up a password. Input basic information and ensure accuracy in your delivery address. Include any specific delivery instructions, such as gate codes or preferred drop-off locations. 
Login to WOW Delivery and start browsing products  
Log in using your username or mobile phone number and password. Once logged in, explore the range of products available, including food and beverage as well as household items, across different categories. 
Add Items to Your Cart 
Select desired items and add them to your virtual shopping cart. 
Review Your Order 
Before confirming your order, review the items in your cart to ensure you have everything you need. Choose the delivery time and confirm the delivery address. You can set multiple delivery addresses, such as home, office, holiday home and include specific delivery instructions if necessary. 
Payment 
Enter your payment details, choosing between upfront electronic payment or cash/card on delivery. Take note of the delivery charges policy: free deliveries for orders totaling SCR500.00 or more, with a SCR300.00 delivery charge for orders under SCR500.00. 
Place Your Order 
After completing the payment details, place your order. You have the flexibility to cancel or reschedule your delivery anytime. Monitor the status of your order online at your convenience. 
Wait for Delivery 
Now you can sit back and wait for the goods to be delivered to your doorstep or office!  
By following these steps, you should be able to use WOW-Delivery's online delivery service efficiently.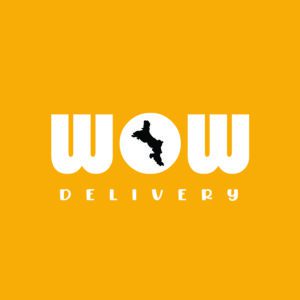 WOW Delivery Contact Details 
Address: Somerset House, PO Box 1150, Providence, Mahe, Seychelles
Phone: +2482611219
Open time: 8am – 5pm
Email: wowdeliverysey@gmail.com

Inside Seychelles is your guide to what's on, where to go, and what to do in Seychelles – Click on the link below and be sure to stay up to date with all upcoming events and activities in Seychelles.

---
Reader's opinions
---