Register for Miss Regatta 2023
Written by Editor on 5th April 2023
Register for Miss Regatta 2023
MISS REGATTA 2023 – That's right, Miss Regatta is back!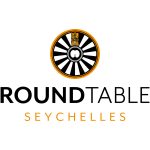 Register for Miss Regatta 2023 TODAY! The deadline is Extended till the 14th of May 2023. Round Table Seychelles is currently seeking talented Seychellois ages 18–35 who have a flair for the fabulous and a passion for pageantry. Apply by simply emailing missregatta@rtseychelles.com – send your full name, age, one full-length image and one headshot, and most importantly the reason why you should be the next Miss Regatta!

Strictly 18 + | T&Cs Apply
The confirmed dates for Regatta 50 are the 25th – 27th of August 2023
Contact details are +248 278 7650 | missregatta@rtseychelles.com
xxx
Miss Regatta Seychelles is an annual beauty pageant held as part of the Seychelles Regatta Festival. The pageant is open to young Seychellois women between the ages of 18 and 35. Miss Regatta Seychelles also serves as a platform for promoting Seychelles' tourism industry and showcasing the country's rich cultural heritage. The pageant is an opportunity for the contestants to represent their country on a global stage and to promote the values of Seychellois society.
Miss Regatta Seychelles is an important event in the Seychellois calendar, celebrating the beauty, grace, and intelligence of Seychellois women and promoting Seychelles to the world.
For more latest news – CLICK HERE
---