Description
Chez Plume Restaurant was founded more than 30 years ago by the late Jean Claude Plumas who had a great reputation for his French Creole cuisine. Today, the Chez Plume Restaurant is carrying on his legacy and is now known for its outstanding traditional dishes on the menu with local fresh fruits and vegetables and locally caught fresh seafood.
Some of the best dishes are the local Ginger Giraffe Crab and Stuffed Mussels. Don't forget the Aubergine (Eggplant) Fritters… they are a must! And of course, there is always space for desserts like their passionfruit souffle.
Head Chef Bessy Belle and her Team also prepare some modern international dishes such as pasta, burgers, pork chops, the best end of lamb, the most tender fillet of beef and a very modern and fresh pizza menu. There is a dish available for all tastes on their menus. They also have a special kids' menu for the little ones to enjoy!
Chez Plume caters for group events for any special occasion, where you can tailor the menu according to your group's needs and budget. They offer Local Buffet dining including live entertainment with themes for party groups. They can cater for groups of up to 60 people. It's a perfect little spot to host any special occasion from weddings to birthday parties. With friendly service to great tasting food from Bessy and her team in the kitchen…..you can be sure to find the best flavours of Seychelles at Chez Plume Restaurant!
The restaurant is open six days a week to the public.
Tuesdays – Sundays 12:00 – 20:30 (last order)
View the menu slide below
About Accommodation at Auberge Chez Plume
Auberge Chez Plume is a little modern guest house including 9 well-appointed rooms in a beautiful tropical garden with a lovely swimming pool. 7 rooms are double, and 2 rooms cater for families of up to 5 people. All rooms have Air Conditioning with fans available. TV is available with Satellite Channels and free local calls. All rooms have their own bathrooms with showers and toilets. All double rooms have a balcony overlooking the beautiful garden and swimming pool. There is also a secure jungle gym play area available for the little ones.
Contact Details  
Tel: +248 4 355 050
Email: reservations@hibiscus.sc
Website: http://www.aubergechezplume.com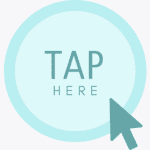 Be sure to stay up to date with Inside Seychelles
Your guide to what's on, where to go and what to do in Seychelles.